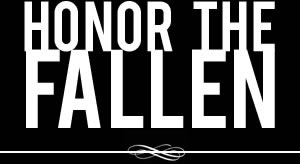 Honoring those who fought and died in Operation Enduring Freedom, Operation Iraqi Freedom and Operation New Dawn
Search Our Database
Army Pfc. Torey J. Dantzler
Died July 22, 2004 Serving During Operation Iraqi Freedom
---
22, of Columbia, La.; assigned to the 66th Transportation Company, Kaiserslautern, Germany; killed July 22 when an improvised explosive device detonated near his convoy vehicle in Samarra, Iraq.
---
Louisiana soldier killed in Iraq
Associated Press
COLUMBIA, La. — A Caldwell Parish soldier was killed by a roadside bomb in Iraq, the Army said.
Pfc. Torey J. Dantzler, 22, was killed Thursday in Samarra, but the Army announced his death over the weekend after his next of kin were notified.
The Army said Dantzler was killed when an improvised explosive device exploded on the side of the road near his convoy vehicle.
Dantzler's wife, Serena, said she's lost her best friend and her soul. She plans to tell her children about their father everyday.
"The world lost a great person. My kids lost a very strong parent. I lost the structure of my house. He's not here," she said. "He was the head of the household, and I don't have a best friend anymore. It's just hard. It's going to be hard to start over and be a single parent."
Dantzler graduated from Caldwell High School in 2000 and he was a member of the track and field and football teams. His funeral will be held at Caldwell Parish High School Friday.
"Torey never caused a problem. He was a hard worker, just an excellent kid," said football coach Buster Duplissey. "He holds a special place in our hearts. You couldn't ask for a better kid."
"Torey always had a joke. I always remember him mentoring the younger kids on the football team," said classmate Mitch Bratton.
"He was a great soldier, a terrific guy and a great dad," his aunt, Ella Hearns, said.
Dantzler was assigned to the Army's 66th Transportation Company, based in Kaiserslautern, Germany. He was deployed to Iraq in January, Hearns said.
Survivors include his wife Serena and two children, Kayla, 22 months, and Torey Jr., 4 months; his mother JoAnn Dantzler and stepfather Charles Moore Sr.; and two brothers, Charles Moore Jr. and Ian Dantzler.