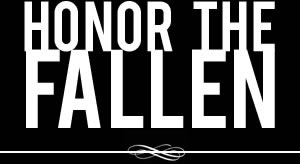 Honoring those who fought and died in Operation Enduring Freedom, Operation Iraqi Freedom and Operation New Dawn
Search Our Database
Army Pfc. William C. Ramirez
Died February 11, 2004 Serving During Operation Iraqi Freedom
---
19, of Portland, Ore.; assigned to Troop E, 2nd Squadron, 2nd Armored Cavalry Regiment, Fort Polk, La.; killed Feb. 11 by an improvised explosive device while on a mounted patrol in Baghdad.
---
Parents remember son killed in Iraq
Associated Press
PORTLAND, Ore. — The parents of Pfc. William Ramirez remembered the slain soldier Feb. 13 as a private person with a wild side, a practical joker who wanted to be an engineer.
Ramirez, 19, son of Alex Ramirez and Maria Buscho of Portland, was killed Feb. 11 in an attack in Baghdad.
When military officials appeared at both homes, the parents said they knew before a word was said that their worst fears were realized.
"When they knocked on my door I had just finished eating something. I was shocked. I couldn't even think straight," Alex Ramirez said. "I just miss him already."
Ramirez' parents divorced when he was four. He lived with his mother.
His parents said Ramirez didn't fit in well at school but loved skateboarding, video games, sports and action movies.
He attended two high schools but dropped out. He got his GED before entering the service in May of 2002.
"He had his mind made up," his mother said. "I wanted him to finish school and pursue a career. But he made his own decisions and as a mother you are very proud of that."
Alex Ramirez said that despite the divorce he spent a lot of time with his son.
"When he was younger we would go camping and do all the outdoor activities," he said.
Ramirez spent time in Afghanistan before being shipped to Iraq last year, his parents said.
"He didn't die in vain," his mother said. "He sacrificed his life to make the world a better place. But as a mother I have to admit that I want my son here."
Authorities said it would be a week to ten days before Ramirez' body was returned.
At least 15 men with close Oregon ties have been killed connected with the war in Iraq.