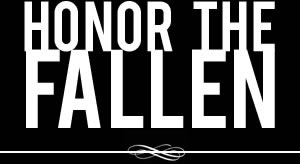 Honoring those who fought and died in Operation Enduring Freedom, Operation Iraqi Freedom and Operation New Dawn
Search Our Database
Army Pvt. 2 Benjamin L. Freeman
Died October 13, 2003 Serving During Operation Iraqi Freedom
---
19, of Valdosta, Ga.; assigned to K Troop, 3rd Squadron, 3rd Armored Cavalry Regiment, based in Fort Carson, Colo.; drowned Oct. 13 near Asad, Iraq. Soldiers from his unit had been searching for Freeman when they discovered him floating on the surface of the water near Haditha dam.
---
Fort Carson remembers soldier who drowned in Iraq
Associated Press
FORT CARSON, Colo. — Family, friends and fellow soldiers have gathered at Fort Carson to remember a soldier who died in a drowning accident in Iraq.
Pvt. Benjamin Freeman, 19, had been in Iraq only a few months when he drowned Oct. 13 at a recreational swimming hole in the Euphrates River that troops used, military officials said.
At Soldiers' Memorial Chapel on Oct. 28, Freeman, a member of K Troop, 3rd Armored Cavalry Regiment of Fort Carson, was remember as generous and compassionate.
He was the 20th Fort Carson soldier to die in Iraq since April.
His enlistment after the 2001 terrorist attacks surprised family members.
"We were sort of amazed," said his uncle, David Zammit. "In our minds, Ben was always a liberal. We never thought he'd be part of an organization that would encourage discipline and routine and camaraderie and things of that nature."
Capt. Andy Watson, Freeman's commander, said by letter that the soldier stood up and served when his nation needed him.
"He accepted the challenge of becoming a soldier, made a commitment to his country and took his place in the ranks of those who endure hardship and take risks so that others might live securely in peace," he wrote.
Freeman, a guitarist who wrote his own music, had married his girlfriend, April, from Valdosta, Ga., just days before shipping out to Iraq. She was given his Army Commendation Medal and Bronze Star.
He earlier was buried with full military honors.
---
Soldier drowned in Iraq identified as 19-year-old from Georgia
FORT CARSON, Colo. — A Fort Carson soldier who drowned in Iraq was identified as Pvt. Benjamin L. Freeman, 19, of Valdosta, Ga.
Freeman was assigned to K Troop, 3rd Squadron, 3rd Armored Cavalry Regiment, based at Fort Carson.
He had been reported missing about 20 minutes before he was found Oct. 13 floating in the Euphrates River northwest of Baghdad, near Haditha Dam, military officials said.
Soldiers used a rope to lower a captain to the water and retrieve his body, but medics were unable to revive him.
He was the 20th soldier with ties to Fort Carson to die in Iraq.
About 12,000 Fort Carson soldiers are deployed in Iraq and Kuwait, including about 5,200 in the 3rd Armored Cavalry. The unit's duties have included setting up roadblocks and security checkpoints in the aftermath of the war.
— Associated Press