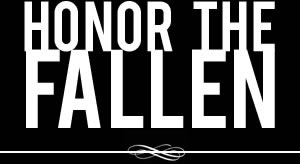 Honoring those who fought and died in Operation Enduring Freedom, Operation Iraqi Freedom and Operation New Dawn
Search Our Database
Army Pvt. 2 Jason M. Ward
Died October 22, 2003 Serving During Operation Iraqi Freedom
---
25, of Tulsa, Okla.; assigned to 2nd Battalion, 70th Armored Regiment, 1st Armored Division, Fort Riley, Kan.; died Oct. 22 of non-combat related injuries in Baghdad.
---
Wife has questions about how soldier husband died
Associated Press
TULSA, Okla. — Jordan Ward has questions about how her soldier husband died but the Army hasn't provided many answers.
Pvt. Jason M. Ward had complained that he wasn't feeling well when he called home from Iraq. But the Army's description of Jason Ward's death in Baghdad as "non-combat related" didn't include if the stomach and intestinal problems he had played a role.
For the last several weeks, the illness seemed to worsen and, according to a phone call he made to his mother last week, the Army was sending him back to the United States, presumably for treatment.
The family expected to see the 25-year-old by the weekend.
"It was the hardest thing I've ever had to do, telling our son that he wasn't going to see his father again after all," Jordan Ward said. "He took it really bad."
Jordan Ward, whose husband's unit was part of the 1st Armored Division that was sent to the Middle East in March, said the family just wants to know what happened.
"I think there was something going on, but I don't know what it was, except that he had been sick and wasn't feeling well."
Ward joined the Army in April 2002, planning to make it his lifelong profession.
Jordan and Jason Ward were high-school sweethearts. She gave birth to their first son soon after they graduated from Broken Arrow High School in 1997. They also have a 2-year-old son.
"He had talked about the Army off and on since high school, but he didn't want to be away from the boys all the time," Jordan Ward. "Then we started talking about it again, and we thought it would be a good thing for us."
A funeral was scheduled for Oct. 30 in Broken Arrow and a burial with full military honors will follow.
Ward had been stationed at Fort Riley, Kan., about 65 miles west of Topeka.
"I just want people to know he was a great husband, a great guy," Jordan Ward said. "And this is going to be a very different place without him."