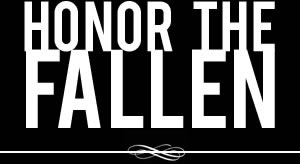 Honoring those who fought and died in Operation Enduring Freedom, Operation Iraqi Freedom and Operation New Dawn
Search Our Database
Army Pvt. 2 Kurt R. Frosheiser
Died November 8, 2003 Serving During Operation Iraqi Freedom
---
22, of Des Moines, Iowa; assigned to 2nd Battalion, 6th Infantry Regiment, 1st Armored Division, Baumholder, Germany; killed in action Nov. 8 when the vehicle he was driving while on mounted patrol struck an improvised explosive device in Baghdad.
---
Iowa soldier killed after vehicle hits explosive device
Associated Press
DES MOINES, Iowa — An Iowa soldier was killed in Iraq when the vehicle he was riding in ran over an explosive device, his family said.
Army Pvt. Kurt Frosheiser, 22, of Des Moines, died Nov. 8 while on a mission west of Baghdad, his mother, Jeanie Hudson-Holton, of Ankeny, said.
Frosheiser, who was trained as an advance cavalry scout, was assigned to the 1st Armored Division, Hudson-Holton said. She said her son, who died from a head injury about 30 minutes after the explosion, was riding in a Humvee when it ran over an improvised explosive device.
Joel Frosheiser, Kurt Frosheiser's twin brother, told WHO-TV in Des Moines that the device is like a homemade bomb.
Hudson-Holton said her son was "very proud to be a soldier."
"He saw the evil in the Mideast and the atrocities that were being committed to those people and he wanted to go over and help free them," she said.
Frosheiser attended both Ankeny and Hoover high schools before he earned his high school equivalency diploma. Before joining the Army earlier this year, he attended the Des Moines Area Community College where he studied carpentry.
His mother said he had wanted to join the military since the Sept. 11, 2001, terrorist attacks on the United States.
"I was very proud of him for wanting to join and serve his country. We need brave men and women like Kurt to be serving in our military," she said.
Frosheiser reported for basic training in April at Fort Knox, Ky. He graduated on Aug. 14 and was quickly deployed to Germany. He had only been in Iraq two weeks before the explosion, Hudson-Holton said.
Frosheiser was a skilled guitar player who liked to play disc golf, cheer for the Cubs and Notre Dame and had "a million-dollar smile," she said.
The family had just received an e-mail from Frosheiser saying that he was glad he was in a good sector and that "they don't shoot at us much."
He also told his family that there weren't many of the type of explosive device that killed him in the area and that "he'd be all right," Hudson-Holton said.
Frosheiser's father, Chris Frosheiser, of Des Moines, said his son knew joining the Army would be dangerous, but he wanted to so something important with his life.
"Before he left, he told u all to live our lives, to appreciate everything we have," he said. "He lived by the Army oath and values. That was Kurt. He lived that through and through."
Chris Frosheiser said he last heard from his son on Nov. 6 via e-mail. Kurt Frosheiser wrote after finishing a mission in a Humvee, which he had just learned to operate, his father said.
Frosheiser is survived by his mother and stepfather, Daniel Holton, his father Chris Frosheiser, his brother, Joel, of Des Moines, and an older sister, Erin Lacey, and her husband, Mike, of Altoona.
Eight soldiers from Iowa have died since the war started, including two who died this month. Both members of the Iowa National Guard, the soldiers were killed Nov. 2 when the helicopter they were flying in was shot down by a surface-to-air missile west of Baghdad.