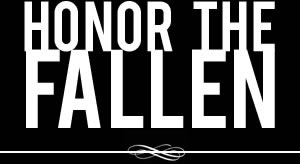 Honoring those who fought and died in Operation Enduring Freedom, Operation Iraqi Freedom and Operation New Dawn
Search Our Database
Army Pvt. 2 Matthew D. Bush
Died August 8, 2003 Serving During Operation Iraqi Freedom
---
20, of East Alton, Ill.; assigned to F Troop, 1st Squadron, 10th Armored Cavalry Regiment, Fort Hood, Texas; died Aug. 8 in Camp Caldwell, Iraq. A fellow soldier tried to wake Bush and noticed he was not breathing.
---
East Alton, Ill., soldier may have died of heat in Iraq
Associated Press
EAST ALTON, Ill. — The body of Army Pvt. Matthew Bush has been returned home to East Alton, and authorities are blaming his death on the blistering summer heat in Iraq.
Bush, 20, was stationed in Kirkush, about 100 miles north of Baghdad. He had been overseas about three weeks when he was found dead in his bed Aug. 8.
A heat-related illness probably caused his death, according preliminary findings from an autopsy conducted at Dover Air Force Base in Delaware.
Rep. Jerry Costello, D-Ill., said he was told of the findings on Aug. 14. He said the doctor in charge of the autopsy planned to get in touch with Bush's family that night. A formal autopsy report, including toxicology results, will be unavailable for 20 to 30 days.
The summer heat in Iraq, with the temperature routinely reaching 115 degrees and above, is a growing concern for the U.S. armed forces.
Bush's father, Randy Bush, told the St. Louis Post-Dispatch he hoped his son's death, if it was caused by heat, would influence other soldiers to be more alert to signs of illness and report them to superiors.
"Matthew sacrificed his life," Randy Bush said. "I hope it helps prevent that happening to others."
"There's a young man who plays sports all his life," Randy Bush said. "He's used to having football gear. It just goes to show you it can happen to anybody."
The father last heard from Matthew Bush on Aug. 5, and he had complained about the heat. He felt ill on Thursday, Aug. 7, and was told to quit his duties early. He complained of a headache before going to bed and was found dead in his bed the next morning.
His sister, Army Pfc. Deann Bush, was also in Iraq, and both told their father they had been cautioned to drink plenty of liquids and report symptoms of illness.
Randy Bush said his daughter had difficulty adjusting to much cooler temperatures in the United States after he picked her up Monday in Nashville, Tenn.
"Deann had to turn on the heat in the pickup truck," he said. "She thought it was cold."
Matthew Bush's body arrived home on Aug. 13. A military funeral service was scheduled for Aug. 18.