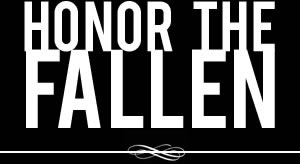 Honoring those who fought and died in Operation Enduring Freedom, Operation Iraqi Freedom and Operation New Dawn
Search Our Database
Army Pvt. 2 Ruben Estrella-Soto
Died March 23, 2003 Serving During Operation Iraqi Freedom
---
18, of El Paso, Texas; assigned to 507th Maintenance Company, Fort Bliss, Texas; killed in an ambush near Nasiriyah, Iraq.
---
Relatives remember slain soldier's birthday
Associated Press
EL PASO, Texas — Outside Army Pvt. Ruben Estrella-Soto's room, family members held a small cake, sadly singing "Las Mananitas," the traditional Mexican birthday song.
"There was such an emptiness," Estrella-Soto's father, Ruben Estrella, said Thursday. "He's 20 today. He's left a void."
A member of Fort Bliss' 507th Maintenance Company, Estrella-Soto was killed on March 23, 2003, along with eight other Fort Bliss soldiers when their convoy was ambushed pre-dawn in the southern Iraqi city of Nasiriyah. Five other soldiers were wounded and seven were captured. The convoy on Iraqi Highway 7 had made a wrong turn.
Pfc. Lori Ann Piestewa, who was captured and died later, is listed as one of the nine killed.
The Estrella-Soto family's church, San Juan Diego Roman Catholic Church, will have a Mass at 7 p.m. Friday to remember Estrella-Soto's death and celebrate his birthday.
"Traditionally, families have a memorial Mass on the anniversary of the death of a loved one," the Rev. Ed Roden-Lucero told the El Paso Times in Friday's online edition. "But instead, the family wanted to have the service closer to his birthday."
The church will also have a blessing and groundbreaking ceremony at 10 a.m. Saturday for a Peace Garden in front of the church in honor of Estrella-Soto.
"The garden is dedicated to Ruben and a permanent monument to peace," said Roden-Lucero. "In a way it is also a statement against war and violence."
---
His father didn't want him to sign up at such a young age. But Ruben Estrella-Soto, 18, looked to the Army as a way out of poverty in El Paso.
"He had a lot of desire to do something with his life," the father, Ruben Soto, told the El Paso Times. "He wanted to go into the military, so he could get an education."
Estrella-Soto graduated from Mountain View High School, where he played football. A good student, he hoped the Army would help him pay for college to study engineering.
"He was so young," said Omar Jasso, a worker at San Juan Diego Catholic Church, where staff and worshipers have reached out to support his parents and two younger siblings. "Barely seven months out of boot camp, and already he was on his way to Iraq."
— USA Today and The Associated Press