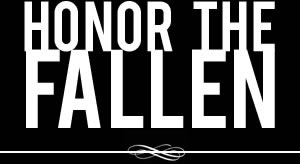 Honoring those who fought and died in Operation Enduring Freedom, Operation Iraqi Freedom and Operation New Dawn
Search Our Database
Army Pvt. 2 Shawn D. Pahnke
Died June 16, 2003 Serving During Operation Iraqi Freedom
---
25, of Shelbyville, Ind.; assigned to Company C, 1st Battalion, 37th Armored Regiment, 1st Armored Division, Friedberg, Germany; killed by enemy fire in Baghdad on June 16. Pahnke was on patrol when he received a fatal gunshot wound.
---
Indiana solider dies in Iraq pursuing dream to serve in military
Associated Press
SHELBYVILLE, Ind. — A U.S. soldier from Indiana who was killed by a sniper while patrolling in Baghdad was fulfilling his lifelong dream to serve in the military, his family said June 17.
Pvt. Shawn Pahnke of Shelbyville was killed the night before after spending just a few weeks in Iraq, said his father, Tom Pahnke.
The 25-year-old grew up in Manhattan, Ill., south of Chicago, with military pride — his father is a Vietnam veteran, and his grandfather served in World War II.
Shawn Pahnke enlisted in October after getting married. Serving in the military forced him to miss the birth of his son, Dean, on March 20.
He was only able to talk his wife, Elisha, on a cell phone throughout the birth that came four days after he left with the 1st Armored Division's 1st Brigade for Freidberg, Germany.
"She had Shawn on the phone talking to him while she had the baby,'' Tom Pahnke said from his Manhattan home. "Shawn was able to hear the baby cry for the first time and know that he had a son.''
Pahnke was hit in the back by a single shot as he rode in the back seat of a Humvee, said Lt. Alex Kasarda, the brigade's public affairs officer. The gunman escaped.
Medics administered first aid and brought Pahnke to the brigade's medical station, where he was pronounced dead, Kasarda said.
Kasarda said Pahnke was in a two-vehicle convoy that was seeking a former Iraqi missile compound when the sniper's bullet punctured the canvas top of the Humvee.
Military officials said it was likely the bullet penetrated the soldier's flak vest, possibly by entering at an angle that missed an armored ceramic plate.
Pahnke's father said his son's letters from Iraq showed a man beaming with pride.
"His last letters he talked about how proud he was to be a soldier,'' Tom Pahnke said. "He was glad that he was finally doing what he was trained to do.''
Shawn Pahnke also is survived by his mother and two older brothers.