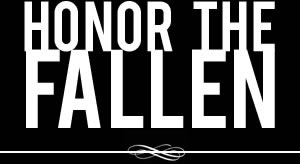 Honoring those who fought and died in Operation Enduring Freedom, Operation Iraqi Freedom and Operation New Dawn
Search Our Database
Army Pvt. Aaron S. Toppen
Died June 9, 2014 Serving During Operation Enduring Freedom
---
19, of Mokena, Ill., died June 9 in Gaza Village, Afghanistan, of wounds caused by aircraft friendly fire. He was assigned to 2nd Battalion, 12th Infantry Regiment, 4th Infantry Brigade Combat Team, 4th Infantry Division, Fort Carson, Colo.
---
DoD identifies soldiers killed in reported friendly fire incident

Staff and wire reports

The Defense Department late Saturday officially announced the names of five soldiers killed in combat June 9 while deployed to Gaza Village, Afghanistan.

DoD officials have said friendly fire is suspected and an investigation is underway. The New York Times and Fox News both cited sources that the strike came from an Air Force B-1 bomber.

Media reports and family members already identified four of the soldiers, but the Pentagon has confirmed the name of the fifth soldier: Staff Sgt. Jason A. McDonald, 28, of Butler, Georgia.

McDonald was assigned to 1st Battalion, 5th Special Forces Group, out of Fort Campbell, Kentucky.

The other Army casualties are:

• Cpl. Justin Clouse, 22, of Sprague, Washington.

Clouse was assigned to 2nd Battalion, 12th Infantry Regiment, 4th Infantry Brigade Combat Team, 4th Infantry Division out of Fort Carson, Colorado.

He was captain and most valuable player of the Sprague High School basketball team his senior year, enlisting shortly after graduation in 2010. He was on his second tour in Afghanistan.

Orville Clouse said June 11 his grandson was an "awesome man" who loved fishing and hunting. He was planning to leave the military next spring and get married.

"He was outgoing, and yet quiet," Orville Clouse said. "He was always a hard-working and ambitious kid."

When his parents left June 11 for Dover Air Force Base to pick up his body, residents of the town of 550 gave them a solemn community sendoff.

• Spc. Justin Helton, 25, of Beaver, Ohio.

Helton was a member of 18th Ordnance Company, 192nd Ordnance Battalion, 52nd Ordnance Group, out of Fort Bragg, North Carolina.

Helton was in the Army since 2010. The son of Wendall and Sandra Helton, he was engaged to be married.

"Everybody is just so rattled," his cousin Mindy Helton said. Helton was in Afghanistan for only about two months, she said. It was his first deployment; he expected to be home in about six months.

She said her cousin specialized in dealing with explosives and was based out of Fort Bragg, North Carolina.

"He was a great boy, so full of life and outgoing," she said. "He loved hunting and the outdoors."

• Staff Sgt. Scott Studenmund, 24, of Pasadena, California.

Like McDonald, Studenmund was also a member of 1st Battalion, 5th Special Forces Group.

The son of former eHarmony CEO Jaynie Studenmund, he was deployed to Afghanistan in January and was set to return home in August. He was a 2008 graduate of Flintridge Preparatory School in suburban Los Angeles.

Studenmund was a "brave, virtuous patriot" who played football and ran track at Flintridge and loved military history and a good debate, the school said in a statement.

"When I think about Scott's service, I think of the Founding Fathers — a virtuous man must be prepared to risk his life, fortune and sacred honor for his country," headmaster Peter Bachmann said in the statement.

Though undersized for a defensive position, "he made our defense go," football coach and science teacher Glen Beattie said. "He was aggressive, quick and wouldn't let anyone block him or dominate him. He would fight through anything and would not let himself be defeated."

Studenmund played football at Pitzer College in Claremont, California, for a year, then took leave to pursue his "life's dream" of becoming a Green Beret, the Flintridge statement said.

Pasadena Mayor Bill Bogaard requested that flags in the city be flown at half-staff in his honor.

• Pvt. Aaron Toppen, 19, of Mokena, Illinois.

Toppen, like Clouse, was a member of 2nd Battalion, 12th Infantry Regiment, 4th IBCT, 4th ID.

"Aaron was predisposed to serve. He was very keen to be in the military," his uncle Jack Winter said. "He was quite proud to be there."

Toppen was set to leave for Afghanistan in February. But his gravely ill father died that month, and Toppen stayed for the funeral. He deployed in March.

Toppen was a graduate of Lincoln-Way East High in Frankfort, Illinois, and loved the outdoors, especially fishing. Family members at the home June 10 circulated a picture of Toppen as a young child sitting next to his father in a fishing boat.

"He was something somewhat rare in youth culture today. ... In a word, I would summarize what he had was 'class,' " Winter said of his nephew. "So rarely now do you see somebody like that, who truly does have class, who's polite, humble, loyal, who's a kind-hearted soul, generous."
Bombing mishap?

The Defense Department has yet to provide substantial information about the incident.

"We do have reason to suspect that friendly fire was the cause," Pentagon press secretary Rear Adm. John Kirby said.

An Afghan soldier and interpreter were also killed.

Afghan authorities and a Taliban commander have indicated that the men had just completed a mission with coalition troops when they encountered a Taliban force. Air support was called in, but something went fatally wrong.

Airstrikes have long caused tensions between the Afghan government and coalition forces, especially when they cause civilian casualties.

Airstrikes that kill coalition soldiers are far less common. One of the worst such incidents came in April 2002, when four Canadian soldiers were killed by an American F-16 jet fighter that dropped a bomb on a group of troops during a night firing exercise in southern Kandahar.

In April 2004, former National Football League player Pat Tillman was killed by coalition fire while serving in an Army Ranger unit.