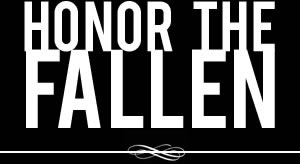 Honoring those who fought and died in Operation Enduring Freedom, Operation Iraqi Freedom and Operation New Dawn
Search Our Database
Army Pvt. Adam R. Johnson
Died October 31, 2005 Serving During Operation Iraqi Freedom
---
22, of Clayton, Ohio; assigned to the 2nd Battalion, 502nd Infantry Regiment, 2nd Brigade Combat Team, 101st Airborne Division, Fort Campbell, Ky.; killed Oct. 31 when an improvised explosive device detonated near his Humvee during patrol operations in Mahmudiyah, Iraq. Also killed were Sgt. 1st Class Jonathan Tessar, Spc. William J. Byler, and Pfc. David J. Martin.
* * * * *
101st Airborne Division soldier killed in Iraq
Associated Press
FORT CAMPBELL, Ky. — A southwest Ohio man was one of four soldiers with the 101st Airborne Division who were killed in Iraq when a roadside bomb exploded near their Humvee, the military said Tuesday.
Army Pvt. Adam "A.J." Johnson, 22, of Clayton, Ohio, had been in Iraq for about five weeks, his family said.
The soldiers were on patrol near Mahmdiyah, south of Baghdad, when the explosion happened Monday, Fort Campbell spokeswoman Kelly Tyler said in a statement.
Johnson's father, Randy Johnson, said Tuesday he was notified of his son's death by two Army chaplains Monday night.
"All they said was he was in a Humvee on patrol and it went over an improvised bomb," the elder Johnson said. Clayton is about 10 miles northwest of Dayton.
Adam Johnson left for Iraq in late September. A soccer goalie at Northmont High School before graduating in 2001, he joined the military in November 2004 and then told his father he had signed up.
"He didn't want me to talk him out of it," the elder Johnson said. "He said it was something he always wanted to do."
Johnson said he is proud of his son, who was always smiling and showing a positive attitude.
The division, Company A, 2nd Battalion, 502nd Infantry Regiment, 2nd Combat Brigade Team, is still in the midst of its second deployment to Iraq.
The division is taking control of military operations in central Iraq from the 42nd Infantry Division. Soldiers from the 101st will help train Iraqi military units and conduct security operations leading up to the country's parliamentary elections on Dec. 15.
Also Tuesday, the Pentagon said a man assigned to the 983rd Engineer Battalion, Army Reserve, based in Monclova, Ohio, died from injuries suffered in an explosion in Iraq.
Sgt. 1st Class Matthew R. Kading, 32, of Madison, Wis., died Monday at Brooke Army Medical Center in San Antonio, the military said. He had been injured near Tikrit Oct. 19, when an explosive detonated near his vehicle.