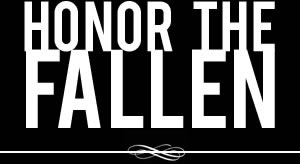 Honoring those who fought and died in Operation Enduring Freedom, Operation Iraqi Freedom and Operation New Dawn
Search Our Database
Army Pvt. Brian K. Grant
Died November 26, 2004 Serving During Operation Iraqi Freedom
---
31, of Dallas; assigned to the 1st Battalion, 503rd Infantry Regiment, 2nd Brigade Combat Team, Camp Howze, Korea; killed Nov. 26 when his unit was attacked by enemy forces using small-arms fire in Ramadi, Iraq.
---
Staten Island native killed in Iraq
By Bobby Ross Jr.
Associated Press
DALLAS — Brian K. Grant took it personally when terrorists crashed hijacked airplanes into the World Trade Center on Sept. 11, 2001.
Maybe it was the pain he saw inflicted on the community where he was born and raised. Or maybe it was his family's personal connection to the tragedy.
"I was a fireman in New York City and lost many friends," said Grant's older brother Michael Grant, now retired and living in Charlotte, N.C. "His brother Kevin was a policeman and lost friends. I think it had an influence on his life."
Motivated by the terrorist attacks to join the Army, Brian Grant left his job with a Dallas company in May 2003 for active duty, said his father, John Grant, also a retired New York firefighter.
On Friday, Pvt. Grant became the latest Texas casualty when he was killed in Iraq, Defense Department officials said this week.
"He was a very patriotic kid," John Grant told The Dallas Morning News in Tuesday's editions. "He didn't even have a year in."
John Grant said his son tried to reassure family members in his letters that he was safe.
"He always said, 'Don't worry,"' said Grant, who lives in Tavares, Fla.
The soldier's unit was attacked by small arms fire in Ramadi.
His father said the private, who was killed by a sniper, had requested to be buried in Arlington National Cemetery. Services, including a funeral Mass in New York, are pending.
Grant was assigned to the 1st Battalion, 503rd Infantry Regiment, 2nd Brigade Combat Team, based at Camp Howze, South Korea.
"He got right into special forces," Michael Grant said. "He was a good man. It's not an easy job to get right away."
Born and raised on Staten Island, N.Y., Grant was the youngest of four brothers and a sister. He spent much of his adult life working for Cintas and was employed by the commercial uniform company in North Carolina before moving to Dallas about four years ago. He requested transfer to Cintas' Dallas operation, where he was a service sales representative.
"He was real conscientious," Cheryl Duffey, Cintas' Dallas office manager, told the Morning News. "He took the time to get to know his customers. He was real friendly."
U.S. and Iraqi troops have battled insurgents daily for weeks in Ramadi, located 70 miles west of Baghdad.