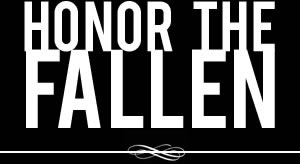 Honoring those who fought and died in Operation Enduring Freedom, Operation Iraqi Freedom and Operation New Dawn
Search Our Database
Army Pvt. Joshua M. Morberg
Died December 27, 2005 Serving During Operation Iraqi Freedom
---
20, of Sparks , Nev.; assigned to the 2nd Battalion, 8th Infantry Regiment, 2nd Brigade Combat Team, 4th Infantry Division, Fort Hood, Texas; killed Dec. 27 when an improvised explosive device detonated near his dismounted patrol in Baghdad. Also killed was Spc. Lance S. Sage.
* * * * *
Family, friends, say farewell to Sparks soldier
SPARKS, Nev. — A Sparks soldier was remembered as a fun-loving and curious youth who gave his life to protect his comrades.
About 250 people crammed into the Sparks Christian Fellowship church on Thursday to remember and say farewell to Army Pvt. Joshua Michael Morberg, who was killed in Iraq on Dec. 27.
"Private Joshua Michael Morberg's last words to his fellow soldiers were 'I've got your back,"' said Lt. Col. William Roherer, a chaplain with the Nevada Army National Guard. "A terrorist didn't take his life. Pvt. Morberg gave it to save others."
Family members, former teachers and friends recalled how Morberg enjoyed trying and learning new things, and always had questions.
Growing up, he learned to play the violin. As a student at Reed High School in Sparks, Morberg learned to speak Japanese.
"I called him 'Scooter,"' said his uncle, Leslie Plasschaert, who took Morberg fishing during summer vacations in Minnesota.
"As we rowed along, he would sing and hum," Plasschaert said. "He would ask, 'Where do fish go in the winter? What are scales made of? How far can fish see?"'
Morberg's best friend, Mikaal Zaidi, recalled with fondness his friend's shortcomings.
"The only reason I never had a radio was because of Josh," Zaidi said as he spoke at the service. "He'd take it apart and never quite put it back together again.
"He enjoyed life, his family and friends most of all," Zaidi said. Even with all these memories to remind me, I will always miss him."
Morberg, 20, joined the Army shortly after graduating from Washoe High in 2004. He had been in Iraq slightly for about a week when he was killed.
Morberg was a combat scout in the 2nd Battalion, 8th Infantry Regiment, 2nd Brigade Combat Team of the 4th Infantry Division, based at Fort Hood, Texas.
Morberg was awarded the Bronze Star and Purple Heart.
He was the 16th Nevadan to have died in Iraq since the war started in 2003.
"I just hope people realize how lucky we are," Victoria Morberg, Joshua's mother, told the Reno Gazette-Journal after the funeral.
"My son and many others have given their lives so we can have what we have here."
— Associated Press