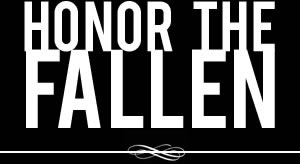 Honoring those who fought and died in Operation Enduring Freedom, Operation Iraqi Freedom and Operation New Dawn
Search Our Database
Army Pvt. Keiffer P. Wilhelm
Died August 4, 2009 Serving During Operation Iraqi Freedom
---
19, of Plymouth, Ohio; assigned to 2nd Battalion, 13th Cavalry Regiment, 4th Brigade Combat Team, 1st Armored Division, Fort Bliss, Texas; died Aug. 4 at FOB Hunter, Iraq, of injuries sustained from a non-combat-related incident.
---
Fort Bliss soldier dies in Iraq
The Associated Press
FORT BLISS, Texas — The Defense Department says a 19-year-old Fort Bliss soldier from Ohio has died in Maysan province, Iraq, and his death is under investigation.
The military said Wednesday that Pvt. Keiffer P. Wilhelm, of Plymouth, Ohio, died Tuesday from a noncombat related incident which is being investigated. No other details were provided.
Wilhelm was assigned to the 2nd Battalion, 13th Armor Regiment, 4th Brigade Combat Team, 1st Armored Division. He was an Infantryman who entered the Army in December 2008. He was previously stationed at Fort Benning, Ga.
He is survived by his parents.
Wilhelm's awards and decorations include the National Defense Service Medal, Iraq Campaign Medal, Global War on Terrorism Service Medal and the Army Service Ribbon.
---
Wilhelm's service continued family tradition
The Associated Press
Keiffer Wilhelm loved karaoke.
"He sang everything from Johnny Cash to Men at Work," said his father, Shane. They once drove through a snowstorm just to get a new karaoke game the day it came out, his dad said.
Wilhelm also was a jokester who loved to greet people with a surprise bear hug instead of a hand shake.
He joined the Army in December, carrying on a family tradition of military service; his grandfather, father and three uncles all served. His older brother, Shannon, is a military police officer in the Air Force.
Wilhelm and his high school friend Jerry Muniz, who also joined the Army, talked about traveling the world together in the service and going to Japan and Germany. He was even looking forward to going to Iraq, said his mother, Kathe.
"He was excited about going places he'd never dreamed about," she said. "Seeing things like scorpions."
Wilhelm, 19, of Plymouth, Ohio, committed suicide in Maysan province on Aug. 4. The investigation into his death has led to charges against four soldiers who the military says were mistreating some of the men in their platoon.
He was assigned to Fort Bliss and graduated from Willard High School in 2008.