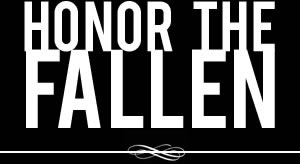 Honoring those who fought and died in Operation Enduring Freedom, Operation Iraqi Freedom and Operation New Dawn
Search Our Database
Army Pvt. Kyle C. Gilbert
Died August 6, 2003 Serving During Operation Iraqi Freedom
---
20, of Brattleboro, Vt.; assigned to C Company, 2nd Battalion, 325th Parachute Infantry Regiment, 82nd Airborne Division, Fort Bragg, N.C.; killed when Iraqi gunmen in a vehicle opened fire on Gilbert's unit Aug. 6 in Baghdad. Gilbert died of injuries received during the ambush.
---
Brattleboro soldier killed
By Leslie Wright
The Burlington Free Press / Gannett News Service
Kyle Gilbert joined the U.S. Army two weeks after he graduated from Brattleboro Union High School. He signed up for eight years.
The dark-eyed teen of short stature pursued his goal with the same intensity that won him national rankings in martial arts. In joining up, Gilbert, 20, followed in the footsteps of his father and his uncle. The latter was a Vietnam-era Medal of Honor recipient.
He shipped out to Iraq on March 6.
Pvt. Gilbert died Aug. 6 when gunmen in an Iraqi vehicle opened fire on his unit in Baghdad. He died from injuries received during the ambush, the Defense Department said.
Gilbert was assigned to C Company, 2nd Battalion, 325th Parachute Infantry Regiment, 82nd Airborne Division, at Fort Bragg, N.C.
His father, Robert Gilbert, said it seemed like just the other day that he attended his son's graduation from jump school at Fort Benning, Ga. In a traditional ceremony, Robert Gilbert and his son exchanged jump school pins.
"I pinned my wings on his chest," Robert Gilbert said. "I made a special point of polishing them up and pinning them on him."
That was a proud moment, Robert Gilbert said.
Kyle Gilbert was focused even as a child. When his mother was teaching aerobics, Kyle would go along and watch the tae kwon do classes. He would imitate the movements and persuaded the teachers to let him learn, his father said.
He was the youngest student they'd ever had, Robert Gilbert said. By the time he was 11 or 12 he had earned his black belt.
"Kyle was ranked nationally. I think he was No. 2 on the East Coast when he was 12 years old," Robert Gilbert said. "He was really my hero."
While in high school he qualified for the Goodwill Games on Team USA.
Wendy Brown's son Jordon Sorrell was a childhood friend of Kyle Gilbert. The two reunited in the Army at Fort Bragg and rekindled their friendship. They were in different platoons but spent their days off in Iraq hanging around a pool in a former palace, Brown said.
Kyle Gilbert had genuine integrity, she said.
Brown, who lives in Brattleboro, and Kyle's mother, Regina Gilbert, became close friends, too, drawn together by their similar circumstances as mothers with children fighting a war. The two were in a support group that sent daily e-mails and planned rallies and parades.
Kyle's death stirs her greatest fears for her son.
"I'm heartsick. I was already worried. I'm way past that," Brown said.
Barbara Wauchope of Brattleboro is in the support group. Her son Darren Cansler, 25, is a Marine who came home in early July after seven months in Iraq.
She said she can't imagine what Regina Gilbert must be going through. Kyle was her only child, Wauchope said.
"This is so horrible," Wauchope said. "It seems to be worse now that we say the war is over and most of the people have kind of forgotten about them. You don't even get the same kind of support. It actually seems more dangerous now."
---
Ten years later, family remembers fallen soldier
The Associated Press
BRATTLEBORO, Vt. — The family of a Brattleboro man killed in Iraq a decade ago says they are remembering the man they consider to be a hero.
Kyle Gilbert was 20 when he was killed on Aug. 3, 2003 in Baghdad when his unit was attacked.
"We all miss him, that's for sure," said Karen Kaiser of Brattleboro, Gilbert's aunt. "He didn't even have a chance to grow up."
She remembers a child who loved Christmas, "even when he was older," and was a bit of a wisecracker with an unmistakably good heart.
Gilbert graduated from Brattleboro Union High School in 2001 and was in the Army on 9/11, when the United States was attacked.
He was a member of the 82nd Airborne Division. He was sent to Iraq earlier in 2003.
Gilbert's mother Regina Meckle told the Brattleboro Reformer that in her son's last call home about two weeks before he was killed his last words were "just don't forget me."
He hasn't been forgotten by the family or the community.
In 2004 Brattleboro named a bridge in his memory. A memorial at the edge of the bridge quotes those final words, "just don't forget me."