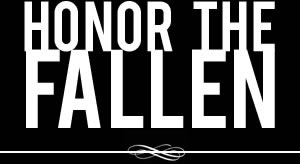 Honoring those who fought and died in Operation Enduring Freedom, Operation Iraqi Freedom and Operation New Dawn
Search Our Database
Army Pvt. Raymond M. Werner
Died February 8, 2007 Serving During Operation Iraqi Freedom
---
21, of Boise, Idaho; assigned to the 321st Engineer Battalion, Boise; died Feb. 8 of wounds sustained when an improvised explosive device detonated near his unit while on combat patrol in Karmah, Iraq. Also killed were Army Sgt. James J. Holtom and Army Spc. Ross A. Clevenger.
---
Families remember fallen Idaho soldiers
The Associated Press
NAMPA, Idaho — Family and friends of three Idaho soldiers from an Army Reserve unit that were killed in an explosive attack on their vehicle in Iraq are being remembered.
"He was a wonderful young man, and he loved the Lord; he wanted to be a youth pastor," said Kathy Elledge, whose son, Pvt. 1st Class Raymond M. Werner, 22, was one of those killed on Thursday.
Also killed were Sgt. James Holtom, 22, and Spec. Ross A. Clevenger, 22.
Two other soldiers were injured: Staff Sgt. George G. Nickel, 37, and Sgt. John J. Green, 45, both of Boise. Nickel was seriously injured and Green slightly injured.
They were from the 231st Engineer Battalion in Boise.
He "was like my best friend," said Werner's 17-year-old brother, Roger Spencer. "He was just a really good person. He always had a good heart and he took care of me a lot growing up."
Chris Standridge, Werner's stepfather and a former youth pastor of Eagle Heights Baptist Church, said Werner turned his life around when he was reborn a Christian.
"As much as anybody says I impacted him, he impacted me just as much, because he brought me a lot of joy in my ministry," Standridge told the Idaho Press-Tribune. "To see him where he came from and to see the young man he developed into was really rewarding for me."
Werner had a tattoo of Jesus and other Christian symbols. He married Lacey Groves Werner two weeks before he left for Army Reserve training.
Lacey Werner, in a statement to Boise station KTVB, said, "Ray was a brave man with the kindest heart. He treated everyone with respect and every person who met him became a better person."
Holtom was the oldest of seven siblings, said his 20-year-old brother, Ben Holtom.
"He was like an anchor," Ben Holtom told The Associated Press on Friday. "We all looked up to him. He always knew what to do."
He said James was an engineering student at Boise State University when he joined the reserves several years ago, and planned to become engaged when he returned on leave in May.