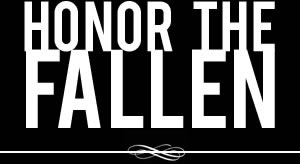 Honoring those who fought and died in Operation Enduring Freedom, Operation Iraqi Freedom and Operation New Dawn
Search Our Database
Army Pvt. Sean A. Silva
Died October 9, 2003 Serving During Operation Iraqi Freedom
---
23, of Roseville, Calif.; assigned to 2nd Armored Cavalry Regiment, Fort Polk, La.; killed Oct. 9 when his patrolling unit was ambushed by individuals using small-arms fire and rocket-propelled grenades in Baghdad.
---
Flags lowered for Sacramento-area soldier killed in Iraq
Associated Press
SACRAMENTO, Calif. — Capitol flags were lowered to half-staff Tuesday as Gov. Gray Davis expressed condolences over the death last week of a soldier from Roseville killed in Baghdad, Iraq.
Pvt. Sean A. Silva, 23, was one of two soldiers killed Thursday in what the U.S. military said was an ambush. He was assigned to 2nd Armored Cavalry Regiment, based in Fort Polk, La.
Four other soldiers were wounded about 8 p.m. as they patrolled Sadr City, the largest Shiite Muslim enclave in Baghdad, the military said.
A military spokesman said the soldiers were coaxed from their vehicles by civilians who said they wanted to show them "something important." They were then attacked with guns, rocket-propelled grenades and makeshift explosives, and were eventually rescued by an Army quick reaction force.
Shiite Muslims denied there was an ambush and said fighters loyal to a radical Shiite cleric engaged the patrol as it approached their leader's headquarters, with the Americans firing first. Iraqis reported two Iraqis died and seven were wounded.
Davis, in a statement, called Silva "a courageous American soldier, who paid the ultimate price while serving his country. He will be sorely missed. As Californians, and as Americans, we are eternally grateful for his sacrifice."
The Capitol flags will remain lowered through Thursday.
Killed with Silva was Christopher W. Swisher, 26, of Lincoln, Neb.