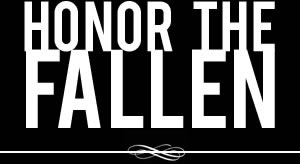 Honoring those who fought and died in Operation Enduring Freedom, Operation Iraqi Freedom and Operation New Dawn
Search Our Database
Army Reserve Spc. Brandon S. Tobler
Died March 22, 2003 Serving During Operation Iraqi Freedom
---
19, of Portland, Ore.; assigned to the 671st Engineer Brigade, Portland; killed in a vehicle accident in Iraq.
---
'Motivated to go and help'
By Patrick McMahon
USA Today
Before Army Reserve Spc. Brandon Tobler, 19, left home for the war in Iraq, he told his mother, "Don't worry, Mom, I'll be in the rear with the gear."
The 19-year-old logistics specialist from Portland, Ore., was killed in a vehicle accident on the night of March 22 during a sandstorm in southern Iraq, his uncle, Scott Tom, said Monday. "He was in a military convoy when a sudden storm came up."
Tom said his nephew was riding in a Humvee when it crashed into the back of another vehicle.
"I want people to know he was truly a hero. He was really motivated to go over there and help," his uncle said. "And he paid the price. He is an only child, and his parents are devastated."
Tobler was in the motor pool of the 671st Engineering Company in Portland.
Before leaving for Iraq, he worked in the inventory department of a Best Buy electronics store near his home. "He was a great guy," said his boss, David Swenson. "He's the kind of guy you'd want to have on your side. We're all a little shook up."