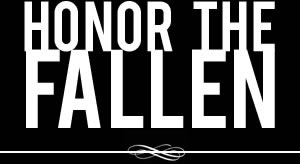 Honoring those who fought and died in Operation Enduring Freedom, Operation Iraqi Freedom and Operation New Dawn
Search Our Database
Army Sgt. 1st Class Bradley S. Hughes
Died April 24, 2011 Serving During Operation Enduring Freedom
---
41, of Newark, Ohio; assigned to 528th Sustainment Brigade, Fort Bragg, N.C.; died April 24 at Camp Brown, Afghanistan, from injuries sustained in a noncombat incident.
* * * * *
'True American' originally enlisted as Marine before joining Army
By Anna Sudar
The (Newark, Ohio) Advocate
NEWARK, Ohio — For the past 22 years, Jennifer Kinney watched her friend, Army Sgt. 1st Class Bradley S. Hughes, serve his country with honor and integrity.
Whether he was stationed overseas or visiting his family and friends in Licking County, Hughes lived every day with a positive attitude and a dedication to helping others, Kinney said.
"He was a true American and a very giving person," she said. "He never complained about his numerous deployments; he took it as his responsibility."
Hughes, 41, of Newark, died April 23 of a non-combat incident in Kandahar province, Afghanistan, the Defense Department said. He was assigned to the 528th Sustainment Brigade in Fort Bragg, N.C., according to a news release.
"It's a complete loss to many people," Kinney said. "He was just an amazing man."
A graduate of Newark High School, Hughes first enlisted in the Marine Corps in March 1989 and enlisted in the Army in February 1994, said Jeffery Melvin, a U.S. Army Special Operations Command public affairs specialist.
He was stationed in Germany several times and spent some time stationed in Korea, Melvin said. He also served two tours in Iraq, according to Advocate records.
Hughes was serving his first deployment in Afghanistan when he died, Melvin said.
Kinney was 6 when she met Hughes, who lived near her family in Newark. They played together almost every day and her family started calling him "Red" because of his red hair.
"He was literally like a brother to me," she said. "He was part of the family."
Even as a young teen, Hughes talked about joining the military and serving his country, Kinney said.
"He knew pretty early on that was the path he was going to take," she said.
After Hughes joined the Marines, he and Kinney stayed in touch and she would always spend time with him when he came home for a visit.
Another childhood friend, Brad Thompson, often would visit Hughes when he came to Licking County. He said he always was amazed by how much Hughes loved his job.
"He obviously had a passion for his country and wanted to fight for it," Thompson said.
Hughes married his wife, Leslie, in 2008 and was devoted to her and her two sons, Kinney said.
"From day one, he was very involved," she said. "He took them under his wing immediately. That was the kind of guy he was."
Family friend Kim Bell said Hughes always was at the baseball field when he was home, watching his stepsons play.
"He was the sweetest man," Bell said.
Although he loved serving his country, Hughes had planned to retire from the Army in December to spend more time with his family, Kinney said.
"He was really looking forward to his last deployment so he could start the next phase of his life," she said. "He and Leslie had a big vacation planned."
Cindy Teetsel, one of Hughes' longtime friends, said she chatted with Hughes on Facebook days before his death. He told her he was proud to be in the Army and excited about the future, she said.
"He was very upbeat and looking forward to coming home in December and retiring and getting together with old friends," Teetsel said.
Kinney said she will never forget Hughes' love for his family, the outdoors and the Ohio State Buckeyes. But most of all, she'll remember his positive attitude.
"Regardless of the situation he would always find the silver lining," she said. "He would always see the good in every situation."
Thompson said he still is dazed by the news of Hughes' death.
"Anyone that knew him was privileged to know him," he said. "He was always a really good guy."
* * * * *
Middle school children line funeral procession route
By Abbey Roy
The (Newark, Ohio) Advocate
HANOVER, Ohio — The long, westward-facing line of Licking Valley Middle School students in the school parking lot at 12:30 p.m. May 4 was abnormally quiet, except for an occasional sneeze or whisper.
At 12:36 p.m., the sun broke through the clouds and a Licking County Sheriff's Office vehicle crested the hill on Licking Valley Road, turning left into the parking lot.
A handful of motorcycles from the Patriot Guard Riders followed; then a hearse and more than 80 vehicles that made up the funeral procession for Army Sgt. 1st Class Bradley Hughes, who died April 24 in connection with a non-combat incident in Kandahar province, Afghanistan, according to the Defense Department.
Hughes, 41, of Newark, had two stepsons — a third-grader and seventh-grader — in the Licking Valley school system, said Licking Valley Middle School Principal Scott Beery, and the funeral procession past each of the school system's buildings had been arranged to show support for the soldier's family.
Hughes' wife, Leslie, is the Licking Valley seventh-grade volleyball coach.
"We thought this was a way we could honor them," Beery said.
The funeral procession started at Brucker & Kishler Funeral Home on North 21st Street in Newark, where others gathered along the route to honor Hughes. It eventually traveled past Licking Valley middle, elementary and high schools before arriving at Hanover Cemetery, where Hughes was to be buried with military honors.
"I just think it's really important that we show respect for our soldiers and be appreciative of the fact that they give their lives in so many different ways for us so that we might have our freedom," Newark resident Eleanor McGee told 10TV near the funeral home.