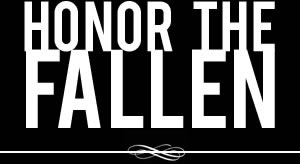 Honoring those who fought and died in Operation Enduring Freedom, Operation Iraqi Freedom and Operation New Dawn
Search Our Database
Army Sgt. 1st Class Brett E. Walden
Died August 5, 2005 Serving During Operation Iraqi Freedom
---
40, of Fort Walton Beach, Fla.; assigned to the 1st Battalion, 5th Special Forces Group (Airborne), Fort Campbell, Ky.; killed Aug. 5 when a civilian fuel truck collided with his Humvee while he was performing a convoy mission in Rubiah, Iraq. Also killed was Sgt. 1st Class Robert V. Derenda.
---
Green Beret killed in Iraq was living childhood dream
Associated Press
FORT WALTON BEACH, Fla. — Sgt. 1st Class Brett Eugene Walden achieved a boyhood dream by becoming a Green Beret but it ended with his death in Iraq just seven months before he was supposed to retire from the Army.
The 40-year-old Special Forces soldier, who lived his teenage years in Fort Walton Beach, died Friday when a civilian fuel truck collided with the Humvee he was riding in, according to the Pentagon.
Family members weren't sure what to say when the young Walden told them of his ambition, recalled his aunt, Eddie Mae Owens, who lives here.
"There's not a whole lot of Green Berets, so nobody ever dreamed that that's what he would become," she said.
But Walden lived long enough to wear that elite badge as a member of the 5th Special Forces Group, based at Fort Campbell, Ky.
Walden was due to retire in February and had long talked of returning to the Florida Panhandle with his wife, Autumn, and their 12-year-old daughter, Alexandria, of Dover, Pa., his aunt said.
A native of Amarillo, Texas, Walden moved here as a teen with mother, stepfather and two brothers. He graduated from Choctawhatchee High School, where he played football and participated in the Junior ROTC.
He returned to the Panhandle with his wife and daughter for several years in the mid-1990s when he was an instructor at the Army's Ranger Camp at nearby Eglin Air Force Base.