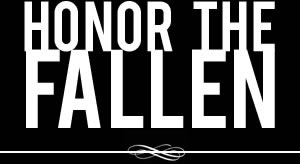 Honoring those who fought and died in Operation Enduring Freedom, Operation Iraqi Freedom and Operation New Dawn
Search Our Database
Army Sgt. 1st Class Casey E. Howe
Died September 26, 2005 Serving During Operation Iraqi Freedom
---
32, of Deford, Mich.; assigned to the 3rd Battalion, 314th Field Artillery Regiment, 2nd Brigade, 78th Division, Fort Drum, N.Y.; died Sept. 26 in Baghdad of injuries sustained when an improvised explosive device detonated near his Humvee during combat operations near Rustimayah, Iraq. Also killed was Army Master Sgt. Tulsa Tuliau.
---
Michigan native killed during second Iraq tour
Associated Press
DEFORD, Mich. — A native of Michigan's Thumb who was on his second tour of duty in Iraq with the Army was killed while on patrol, military officials say.
Sgt. 1st Class Casey E. Howe, a 32-year-old native of Deford, was part of a convoy headed to join an Iraqi contingent when his patrol hit an improvised explosive device Monday, military officials said. Another soldier, Master Sgt. Tulsa Tuliau, 33, of Watertown, N.Y., also was killed in the blast near Rustimayah.
Howe and Tuliau were members of the 3rd Battalion, 314th Field Artillery Regiment, 2nd Brigade, 78th Division, based at Fort Drum, N.Y.
A third unidentified soldier was seriously injured in the attack and taken to a medical facility in Germany, officials at Fort Drum said.
In his last conversation with his father, Howe talked of looking forward to spending his retirement in the Upper Peninsula fishing and hunting.
"He had six more years (in the Army) and we were going to get a cottage and go fishing and hunting," Richard Howe of Smiths Creek, who chatted with his son for about 20 minutes on Friday, told The Detroit News.
Donald Markel, who was Howe's wrestling coach at Cass City High School, said Howe was a team player with strong leadership skills and a good sense of humor.
"He was the type of person you could really enjoy being around," Markel told The Saginaw News. "He wasn't a jokester, but he had a unique perspective on things that would absolutely bring a smile to people's faces."
Howe was member of the school's wrestling team for four years and was team captain during his senior year.
"He'd give everything he had when he walked out onto the mat," Markel said. "There were often times when I would put him into situations where we knew he would have a tough match, but he accepted those kinds of challenges where some kids would shy away. He would do whatever it took to help the team."
Howe joined the Army 14 years ago after attending Soumi College and was on his second tour in Iraq, his father said.
The Army suited his energetic personality, said Andrea Neilson, a close family friend.
"He was high-strung and thought he could take on the world," Neilson told the Detroit Free Press.
The elder Howe said his son questioned why he was sent back to Iraq the second time.
"He said he wasn't needed there," the father said. "They had enough people."
But he said his son loved being in the military.
"He wanted to live it," the father said.
Howe is survived by his wife, four children and parents, all of Smiths Creek, Army officials said.
Howe was the 60th member of the U.S. armed forces with known Michigan ties to be killed in Iraq.