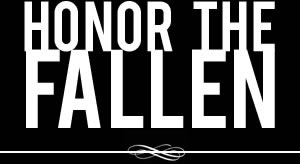 Honoring those who fought and died in Operation Enduring Freedom, Operation Iraqi Freedom and Operation New Dawn
Search Our Database
Army Sgt. 1st Class Chad A. Gonsalves
Died February 13, 2006 Serving During Operation Enduring Freedom
---
31, of Turlock, Calif.; assigned to the 3rd Battalion, 7th Special Forces Group, Fort Bragg, N.C.; killed Feb. 13 when an improvised explosive device detonated near his Humvee during combat operations north of Deh Rawod, Afghanistan. Also killed were Staff Sgt. Edwin H. Dazachacon; Staff Sgt. Clinton T. Newman and Sgt. Alberto D. Montrond.
---
Green Beret was destined for the military, says mom
LOS ANGELES — Army Sgt. 1st Class Chad Gonsalves had a calling for the service.
"I knew from the day I brought him home and rocked him — I knew he was destined for the military," said his mother Marsha Gonsalves.
Gonsalves, who was raised in Turlock in the Central Valley, wore camouflage fatigues as a boy and as a young man became a member of the Army's elite Special Forces, wearing the group's fabled Green Beret.
Gonsalves, 31, was on patrol Feb. 13 with Afghan troops in the Oruzgan province when his armored Humvee hit a roadside bomb, military officials said. Gonsalves and three other U.S. soldiers were killed.
Gonsalves was an indifferent student who dropped out of high school in his senior year and undertook a variety of jobs, including installing TV satellite dishes and washing trucks.
For his 21st birthday, Gonsalves' parents took him to a Reba McEntire concert in Fresno.
"He was a big Reba fan," his mother said. "He was a cowboy then. I wish he had remained a cowboy. It might have kept him out of the military."
Gonsalves was pursued by a military recruiter who he first talked to when he was 18. He enlisted in the Army in 1996 after earning a general equivalency diploma.
He was stationed in Germany and embraced his military training. His parents shipped his beloved Chevy pickup, which he used to drive on the autobahn.
"He used to say it was a chick magnet," said Nelson Fonte, 31, a friend since childhood.
Gonsalves in 2000 began the Special Forces qualification course and over the next few years he learned to scuba dive, became a weapons expert and mastered Spanish.
"He was so proud," his wife, Julie, 30, said of his learning a foreign language.
The two met after Gonsalves arrived at Ft. Bragg, N.C., for his Special Forces training and were married in 2001. They had three boys together, Cody, who will turn 4 on Monday, and twins, Blake and Dylan, who will turn 2 in May.
"He believed 100 percent what we were doing was right," his mother said. "He told me before he left, 'Mom, if something were to happen to me, don't be one of those moms that blames the military."'
Julie Gonsalves said she thought her husband had showed up at their home when a chaplain and soldier arrived recently at the house.
When she opened the door and the two men asked if they could come in and talk, "I thought, 'Just say he's hurt, just say he's hurt.' And that's not what they said," she recalled.
"I'm proud of him," she said. "He loved it."
Along with his parents, wife and sons, Gonsalves is survived by a brother, Joshua, and his grandmothers, Irene Gonsalves and Estelle Runyan.