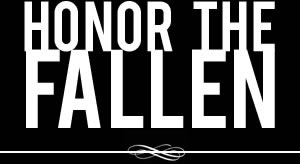 Honoring those who fought and died in Operation Enduring Freedom, Operation Iraqi Freedom and Operation New Dawn
Search Our Database
Army Sgt. 1st Class Douglas C. Stone
Died March 11, 2007 Serving During Operation Iraqi Freedom
---
49, of Taylorsville, Utah; assigned to the 96th Regional Readiness Command, Salt Lake City; died March 11 in Iraq of wounds suffered from a non-combat-related incident. His death is under investigation.
---
Utah Army reservist killed in Iraq
The Associated Press
SALT LAKE CITY — A 49-year-old Army reservist from Utah died in a non-combat incident in Iraq, officials said March 13.
Sgt. 1st Class Douglas Stone of Taylorsville was sent on a training mission with the 108th Training Division. He died March 11, said Claude McKinney, a Reserve spokesman.
No details were released because the death was under investigation, McKinney said.
"We have very little information at this point," he said.
Stone's wife and two sons, ages 10 and 13, were notified March 12. He has ties to Michigan and will be buried there, the Reserve said in a statement.
Stone was born at Ellsworth Air Force Base in South Dakota while his father was in the Air Force.
He is the 17th Utah resident to die in Iraq and Afghanistan since March 2003, according to the Web site http://icasualties.org.
---
Family: Fallen soldier from Michigan affected many lives
The Associated Press
MILFORD TOWNSHIP, Mich. — An Army sergeant who grew up outside Detroit and was killed in Iraq affected many people's lives, including a sister he rescued years ago when she fell through a sheet of thin ice, friends and family say.
Douglas Stone, 49, a full-time reservist, was killed March 11 during a non-combat incident, according to a military official. His death is under investigation.
"He was a terrific guy, and a lot of people are going to miss him," his sister, Susan D'Astoli of Scottsdale, Ariz., told The Oakland Press of Pontiac for story published March 15.
Stone, a sergeant first class from the 96th Regional Readiness Command at Fort Douglas in Salt Lake City, was born on an Air Force base in South Dakota. When he was about 8, he and his family moved to Milford Township, about 30 miles northwest of Detroit, where his mother still lives.
Stone met his wife, Mary, on a blind date in Petoskey after returning from the Gulf War. He had two sons, ages 10 and 13, and loved taking part in Boy Scouting activities.
D'Astoli said that when they were kids, Stone saved his sister, Kathy, after she fell through ice into water at a Milford Township park.
He had lived in Utah since 1999, but kept tabs on the Detroit Red Wings and other hometown sports teams.
Stone was deployed to Iraq in May 2006, and his tour would have been up in May, an Army reserve spokesman said.