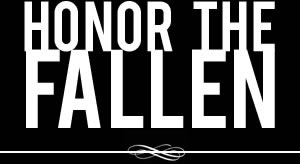 Honoring those who fought and died in Operation Enduring Freedom, Operation Iraqi Freedom and Operation New Dawn
Search Our Database
Army Sgt. 1st Class Gregory B. Hicks
Died January 8, 2004 Serving During Operation Iraqi Freedom
---
35, of Duff, Tenn.; assigned to Company B, 1st Battalion, 9th Cavalry Regiment, 1st Cavalry Division, based in Fort Hood, Texas; killed Jan. 8 when his UH-60 Black Hawk helicopter crashed near Fallujah, Iraq.
---
Loss of soldier son crushes family
Associated Press
KNOXVILLE, Tenn. — Gregory Hicks enlisted in the Army less than a month after graduation, an adventurous 17-year-old who longed to see the world.
The Campbell County native got his wish, serving for almost 19 years, traveling the globe and participating in both Iraq wars.
"He always talked about wanting to go and fly and going places that he'd never been to before," his mother Flora Hicks told The Knoxville News Sentinel newspaper. "He said there wasn't anything out here for him."
But Sgt. 1st Class Hicks, 35, made the ultimate sacrifice when he was one of nine soldiers killed in the crash of a medical transport helicopter. He was on his way home to the United States for surgery after suffering shrapnel wounds to his face and knee damage.
The Black Hawk went down about four miles south of Fallujah, a stronghold of the anti-American insurgency, the 82nd Airborne Division said.
Flora Hicks received a call from her son's wife in Texas informing her of his death.
"She was looking forward to having him come home and getting his surgeries taken care of so they could get out and travel with the kids," Flora Hicks said.
Gregory Hicks had decided to retire from the Army before he was wounded so he could spend more time with his wife Melinda and their children, 13-year-old Chris and 18-year-old Jennifer, his mother said.
"(His wife) is just tore to pieces," Flora Hicks said. "I don't know what she'll do."
Flora Hicks said she doesn't support the war in Iraq nor the ongoing military operations there.
"If (President Bush) hadn't been so heavy-handed and wanted to get even, I would still have my boy," she said. "I don't think that we should send our kids over there. I think it was uncalled for."
Gregory Hicks was assigned to Company B, First Battalion, 9th Cavalry Regiment of the First Cavalry Division based at Fort Hood, Texas.