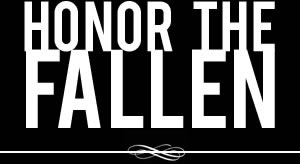 Honoring those who fought and died in Operation Enduring Freedom, Operation Iraqi Freedom and Operation New Dawn
Search Our Database
Army Sgt. 1st Class Henry A. Bacon
Died February 20, 2004 Serving During Operation Iraqi Freedom
---
45, of Wagram, N.C.; assigned to Headquarters and Headquarters Troop, 1st Squadron, 10th Armored Cavalry Regiment, 4th Aviation Brigade, 4th Infantry Division, Fort Hood, Texas; killed Feb. 20 when he was struck by a recovery vehicle while he was assisting a disabled vehicle in Dujayl, Iraq.
---
Sgt. 1st Class Henry A. Bacon delayed his retirement so he could serve in Iraq. After being stationed in Germany during the first Gulf War, he was looking forward to being on the front lines. "I want to go do my job just one time before I get out," his daughter Tabitha Bonilla recalled him saying.
The 45-year-old mechanical maintenance supervisor from Wagram, N.C., died Feb. 20 in Dujayl, Iraq, when he was hit by one vehicle while repairing another. He was stationed at Fort Hood, Texas.
Bacon was raised on Army posts while his father served in the military.
"I had tried to get him to retire before anything happened in Iraq," Robert Bacon said of his son. "He said, 'Dad, I went into the service to fight for my country.'"
The 21-year veteran had hoped to get home in time to see his 17-year-old son, Keith, graduate from high school in May. When they last spoke, Bacon told his wife, Ethel, he was scheduled to leave Iraq soon. "All he was talking about was, 'Baby, the next time you hear from me, I'll be in Kuwait. I'll be out of this country,'" she said.
— Associated Press