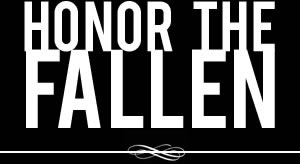 Honoring those who fought and died in Operation Enduring Freedom, Operation Iraqi Freedom and Operation New Dawn
Search Our Database
Army Sgt. 1st Class Jason L. Bishop
Died January 1, 2006 Serving During Operation Iraqi Freedom
---
31, of Williamstown, Ky.; assigned to the 1st Squadron, 33rd Cavalry, 3rd Brigade Combat Team, 101st Airborne Division, Fort Campbell, Ky.; killed Jan. 1 when a vehicle-borne improvised explosive device detonated near his Humvee during patrol operations in As Siniyah, Iraq.
* * * * *
Joining Army was soldier's calling, says friend
WILLIAMSTOWN, Ky. — As best Teresa Frost could tell, joining the Army was a calling for Jason Lee Bishop.
"Some people join to get their college paid. He joined because that was what he wanted to do," said Frost, 46, a family friend of Bishop's.
Frost was one of about 200 family and friends who gathered Saturday at Elliston-Stanley Funeral Home to remember, Bishop, a Sgt. 1st Class with 101st Airborne Division, 1st Squadron, 33rd Cavalry, 3rd Brigade Combat Team.
Bishop died New Year's Day in Siniyah, Iraq, when a bomb detonated near his vehicle.
Complete funeral arrangements were not available Saturday night, but Bishop will be buried Jan. 14 at Calvary Cemetery in Louisville.
Bishop's longtime friend, Craig Hungler, 30, of Covington, described the soldier as someone devoted to his two children and stepdaughter. Hungler recalled Bishop's message just before shipping out to Iraq four months ago.
"Tell my boy what his father was like if I don't come back," Hungler quoted Bishop as saying.
Bishop, who received 16 ribbons during his Army career, graduated in 1993 from Holmes High School in Covington, then went to Fort Knox for training, eventually becoming a drill sergeant.
Sgt. 1st Class Daniel Webster, who was a drill sergeant with Bishop at Fort Knox, was one of several soldiers at the memorial service. Webster said he's not aware of any combat deaths among the 1,000 men Bishop trained at Fort Knox.
"There is no doubt in my mind soldiers are coming back from Iraq and Afghanistan alive because Jason was so committed to their training," Webster said.
Bishop's wife, Katrina and 17-month-old son, Matthew Franklin Bishop, didn't attend the memorial. They live in Clarksville, Tenn., near Fort Campbell, where Bishop's 101st Airborne Division is headquartered.
Bishop's first wife, Stefani Bishop, 34, of Burlington, attended with their 9-year-old daughter, Morgan Lee Bishop, and a stepdaughter, Ashten Taylor Bishop.
"He called me from basic training excited about it," said Bishop. "He would shine his boots for an hour so they were perfect, and he sent his uniforms to the dry cleaners. As much as I practiced, I never could iron them to his satisfaction."
Hungler said Bishop will be missed, but always remembered by his friends.
"Whenever you start to miss him and think he's gone, come talk to me," Hungler said. "I can tell you stories and paint a picture so vivid, you'll know he is standing right next to you."
— Associated Press