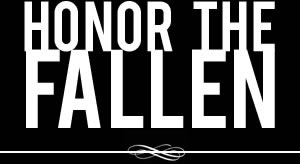 Honoring those who fought and died in Operation Enduring Freedom, Operation Iraqi Freedom and Operation New Dawn
Search Our Database
Army Sgt. 1st Class John G. Brown
Died January 20, 2007 Serving During Operation Iraqi Freedom
---
43, of Little Rock, Ark.; assigned to the Arkansas Army National Guard's 1st Battalion, 185th Aviation Regiment (Air Assault), 77th Aviation Brigade, Camp Robinson, Ark.; died in Baghdad on Jan. 20 when the UH-60 Black Hawk helicopter he was in crashed. Also killed were Col. Brian D. Allgood, Staff Sgt. Darryl D. Booker, Lt. Col. David C. Canegata, Command Sgt. Maj. Marilyn L. Gabbard, Command Sgt. Maj. Roger W. Haller, Col. Paul M. Kelly, Staff Sgt. Floyd E. Lake, Cpl. Victor M. Langarica, Capt. Sean E. Lyerly, Maj. Michael V. Taylor and 1st Sgt. William T. Warren.
* * * * *
Gold star flag, plaques presented to guard in honor of fallen
The Associated Press
LITTLE ROCK — Gov. Mike Beebe says dealing with grief-stricken military families is one of the toughest jobs in his role as the state's leader.
So when the family of Sgt. 1st Class John Gary Brown of Little Rock asked the state Department of Veterans Affairs for help in obtaining a custom-made red-and-white flag with a gold star, state officials and a Veterans of Foreign Wars post hustled to comply.
"The most difficult job you have as governor is making phone calls to family members, particularly to widows, of fallen soldiers," Beebe said. "And so it's appropriate when we honor those fallen soldiers, we try to honor the requests of those families."
On Tuesday, Beebe, the Veterans of Foreign Wars Post 9095, and Fred Steube of the Arkansas Department of Veterans Affairs presented the flag and three plaques to Maj. Gen. Bill Wofford, adjutant general of the Arkansas National Guard.
Wofford will then pass on the honorary items to the fallen soldiers' families, Beebe said.
The three plaques are in honor of Brown, Maj. Michael V. Taylor and Sgt. William Tom Warren, who were among 12 soldiers killed when their Black Hawk helicopter was shot down in Iraq.
All three were members of Bravo Company, 1st Battalion, 185th Aviation Regiment of the 77th Aviation Brigade. The deaths were the first casualties for the 77th, military officials said.
The crash also killed nine soldiers from Georgia, Iowa, Maryland, Oklahoma, Texas, Virginia and the U.S. Virgin Islands, military officials said.
The flag was designed by Arkansas Flag and Banner Company. The plaques, from the Veterans of Foreign Wars national headquarters in Kansas City, Mo., honor the three soldiers for their bravery and valor.
* * * * *
3 Ark. soldiers die in helicopter crash in Iraq
LITTLE ROCK, Ark. — Three Arkansas soldiers were killed in the crash of a Black Hawk helicopter in Iraq, their families say.
The Defense Department says 12 Americans died when the helicopter went down Jan. 20 northeast of Baghdad.
Capt. Michael Taylor of North Little Rock was piloting the helicopter, according to his father-in-law, Sandy Sanders. Crew chief Gary Brown of Little Rock was also aboard the aircraft, according to his brother, Phil Brown.
First Sgt. Tom Warren, 48, of North Little Rock, was also a member of the helicopter's four-man crew, the Arkansas Democrat-Gazette reported Jan. 24.
It was Gary Brown's first day back on duty after returning Jan. 13 from a family visit in Arkansas, his brother said. The late soldier grew up in Nashville, Ark., and was living with his wife and two stepdaughters in Little Rock, his brother said.
Warren's wife, Doris Warren, said Jan. 23 that her husband was a strong, quiet presence. He was the first sergeant of Bravo Company, commanded by Taylor, of the Arkansas National Guard's 77th Aviation Brigade. The 77th has been in Iraq since early September.
Doris Warren said her husband died doing what he loved — flying a helicopter.
"Other than family, aviation was Tom Warren's heart and soul," she said.
A senior military official said Jan. 22 that investigators have found evidence the Black Hawk may have been shot down — a tube that could be part of a shoulder-fired weapon that may have been fired at the aircraft. An al-Qaida-linked coalition of Iraqi Sunni insurgents called The Islamic State in Iraq claimed Jan. 22 that its fighters shot down the helicopter.
The crash occurred during good weather in Diyala province.
Taylor, 40, had been in Iraq for several months and was to return to Arkansas for a family visit in February, Sanders said. The family had no other details about the crash, he said.
Taylor also served in Operation Desert Storm.
He and his wife, Wendy, have two children, ages 11 and 5. He worked in the computer business, and previously worked for the Veterans Administration, his father-in-law said.
Sanders said his son-in-law loved duck hunting and appreciated life.
"He loved the beauty of it," Sanders said. "He was a good guy. He just had that personality that attracted you to him."
Gary Brown, who also served in Desert Storm, began his latest tour in April with training in the U.S. before going to Iraq in the late summer, his brother said. He worked for a tire supply company.
— Peggy Harris, The Associated Press