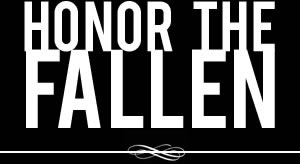 Honoring those who fought and died in Operation Enduring Freedom, Operation Iraqi Freedom and Operation New Dawn
Search Our Database
Army Sgt. 1st Class John T. Stone
Died March 28, 2006 Serving During Operation Enduring Freedom
---
52, of Norwich, Vt.; assigned to the 15th Civil Support Team, Vermont Army National Guard, South Burlington, Vt.; killed March 28 as a result of enemy mortar and small arms attacks during combat operations in Lashkagar, Afghanistan.
* * * * *
Finding lost brother motivated soldier to enlist
By Wilson Ring
Associated Press
MONTPELIER, Vt. — John Thomas Stone was a junior in high school when his older brother Dana, a freelance photographer, disappeared in Cambodia along with Sean Flynn, the son of the actor Errol Flynn.
Tom Stone joined the Army in 1971 shortly after he graduated from Woodstock High School, motivated at least in part by a desire to learn what had happened to his brother. On Wednesday, Stone, still a soldier 35 years later but now in the Vermont National Guard, was killed in combat in Afghanistan.
"He had it in his mind he might go and try to find his brother," when he enlisted, said Elisha Morgan, now of Norwich, who played football with Stone in high school.
Dana Stone was listed as missing in action for years and was eventually listed as dead. But Tom Stone never lost the sense of adventure the military imbued in him or his desire to help those around him.
Sgt. 1st Class Stone, 52, was killed by small arms fire in Afghanistan Tuesday afternoon, Vermont time, while he was helping Afghan soldiers repel an attack on their forward operating base in the southern part of the country.
"He was the best friend anyone could have, anybody," Morgan said. "I know when he was shot he was helping others. That's all he did. He never cared about financial gain. He did it out of love for humanity."
Over the years Stone served in the regular Army, the reserves and the Vermont National Guard. Between 1992 and 2000 he walked around the world, literally, 22,000 miles through 29 countries.
Stone was on his third tour of duty in Afghanistan with the Vermont National Guard when he was killed.
Guard officials and Stone's friends remember a man who dedicated himself to others. During his earlier Afghan tours, Stone, a trained medic, set up a clinic for Afghan civilians in a shipping container. It served thousands of people.
It was in a similarly foreign land that Stone lost his brother.
On April 6, 1970, Dana Stone was on assignment for CBS News and Flynn for Time Magazine. They had ridden into the Cambodian countryside on motorbikes when they were captured by communist guerrillas. They were never heard from again.
At the end of the Vietnam War American officials pressed the North Vietnamese for an accounting of Dana Stone, Flynn, and a number of other missing journalists. No answer was ever forthcoming.
Dana Stone's widow, Louise, who died in 2000, was told her husband and Flynn were probably tortured to death.
Tom Stone's cousin Sally Britton told the Vermont Standard newspaper from Woodstock in 1997 that her cousin's adventurous spirit was in his blood.
"I remember when we were kids, Dana would tell us stories of his adventures and Tom would just sit there, wide-eyed, taking in every word," Britton said.
Laurie Schultz Heim, a staffer for Sen. James Jeffords, said she worked with Tom Stone as he tried to get answers about what happened to his brother. Stone told Jeffords' staff that his family, and especially his mother, needed closure.
In 1987, Jeffords, then Vermont's lone representative in the U.S. House, read a statement about Dana Stone on the floor of Congress.
"He drifted in and out of our radar screen, always with an unusual and poignant sense about him," said Schultz Heim, who communicated with Stone occasionally as he walked around the world.
"Not only did he do this trip in part searching for his brother, I think he was always searching for what he wanted to do. Clearly he was definitely looking for meaning in life," she said.
Morgan said Stone's favorite poem was "The Men that don't Fit In," a 1916 work by Robert Service. The poem talks about men who can't stay in one place and who break the hearts of their family members.
"He was a man's man," Morgan said. "If he could have written he would have been an Ernest Hemingway."
Stone never married but he left a life partner, Rose Loving of Tunbridge, and a sister in Florida.
Vermont Administration Secretary Michael Smith graduated from high school with Stone and Morgan. Smith joined the Navy after high school and went on to become a Navy Seal commando. Smith said he practiced for his Navy swimming test in the Stones' family pond in Pomfret.
"He was an individual, even though he was military. His motivation was always to help people in need, particularly kids," said Smith. "I used to sit back and say he had it right. He had that sense of the world that 'I need to help.' He was an adventurer and he sought people out and tried to help them."
---
Vermont guardsman killed in Taliban attack
By Wilson Ring
Associated Press
COLCHESTER, Vt. — A Vermont National Guard soldier serving on a base with Afghan soldiers in the southern part of the country was killed Wednesday during an attack by Taliban militants, Guard officials announced.
Sgt. 1st Class John Thomas Stone, 52, of Tunbridge, who was known as Thomas, was killed by small arms fire, said Gen. Martha Rainville, commander of the Vermont Guard. Stone was on his third tour of duty in Afghanistan, she said, and was attached to Task Force Catamount.
"He felt he was making a difference," Rainville said. "He cared very much about others in the world."
Also killed in the attack was a Canadian soldier, identified as Pvt. Robert Costall of the 1st Battalion of the Princess Patricia's Canadian Light Infantry, based in Edmonton, Alberta.
Stone was unmarried but left a longtime partner, Rose Loving of Tunbridge, Rainville said. He had no children but a sister lives in Florida.
Stone joined the Army after his graduation from Woodstock Union High School in 1971 and has served in the active duty Army, the Reserves or the National Guard since, officials said. He has worked full-time for the Vermont Guard since 2000.
The attack took place early in the morning Wednesday in Afghanistan, which was still Tuesday afternoon in Vermont. He was assigned to train Afghan troops and was directing the soldiers when he was shot, Rainville said. He was wearing full body armor at the time.
Officials in Afghanistan said at least five coalition troops were wounded in the same attack, including three Canadians and an American.
A small contingent of Canadian and American forces serve alongside Afghan troops at the base in the Sangin district of the volatile Helmand province.
Stone's death brought to 223 the number of U.S. service members killed in and around Afghanistan since the ouster of the Taliban in 2001. Twelve Canadians have been killed in the turbulent country since 2002, according to the Canadian Press news agency.
Stone was the first Vermonter killed in Afghanistan and the 11th National Guard member killed in combat since the Sept. 11, 2001 attacks on New York and Washington. Twenty-one U.S. service members with Vermont ties have been killed in action in Iraq. A 22nd soldier died of natural causes in Kuwait while waiting to enter Iraq.
Vermont National Guard Capt. Jeff Roosevelt served in Afghanistan two years ago during Stone's previous deployment. "He always had a positive attitude, always looked at the bright sides of things," Roosevelt said after Rainville's news conference at Vermont National Guard headquarters in Colchester.
Stone, who was trained as a medic and known as "Doc," set up medical clinics for the Afghans that Roosevelt said probably saved hundreds of civilian lives.
Rainville, who is preparing to leave her post on Friday to run for Congress, said it had been a demanding time for the Guard.
"This continues to be just a difficult time for the National Guard and the state," she said. "Each loss just affects so many people."