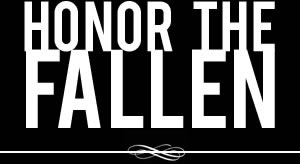 Honoring those who fought and died in Operation Enduring Freedom, Operation Iraqi Freedom and Operation New Dawn
Search Our Database
Army Sgt. 1st Class John W. Marshall
Died April 8, 2003 Serving During Operation Iraqi Freedom
---
50, of Los Angeles; assigned to 3rd Battalion, 15th Infantry Regiment, 3rd Infantry Division, Ft. Stewart, Ga.; killed when he was struck by a rocket-propelled grenade during an ambush in Baghdad.
* * * * *
The Army was John Marshall's life. He joined it when he was 18 and stayed until his death April 8 from a rocket-propelled grenade. At 50, he is believed to be the oldest soldier killed in the Iraq war.
"He was devoted to the Army, and his troops meant everything to him," said his sister, Denise Marshall Mills.
Marshall, one of nine children, grew up in South Central Los Angeles. He was based at Fort Stewart, Ga., and lived with his wife and children in nearby Hinesville.
Soldiers from his 3d Infantry Division were among the first to storm Baghdad. In one of his last e-mails home, Marshall told his family he intended to "ensure that all my men return home safely. I'm just an old soldier," he wrote. "Any doubts on my part (about the politics of war) could get someone killed."
His parents, who live near Sacramento, are both World War II veterans. Marshall's brother, James, served in the Vietnam War.
"The thing I remember most about Johnnie is that growing up he would just hang on to my apron strings all the time. He loved his momma," said his mother, Odessa Marshall. His sister recalled that he played flute in high school and he loved motorcycles.
The family takes comfort in the fact that "he was doing what he wanted to do," his mother said. "The thing that gives us great pride is that he made such a commitment and that he attached to it with everything he had."
Marshall and his wife, Denise, have three children. He has three children from a previous marriage.
— USA Today, Associated Press