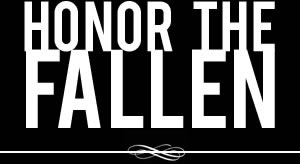 Honoring those who fought and died in Operation Enduring Freedom, Operation Iraqi Freedom and Operation New Dawn
Search Our Database
Army Sgt. 1st Class Jose A. Rivera
Died November 5, 2003 Serving During Operation Iraqi Freedom
---
34, of Bayamon, Puerto Rico; assigned to Headquarters and Headquarters Company, 3rd Battalion, 505th Parachute Infantry Regiment, based in Fort Bragg, N.C.; killed Nov. 5 when his unit came under attack by rocket-propelled grenade and small-arms fire in Mumuhdyah, Iraq.
---
Puerto Rican soldier killed in Iraq
Associated Press
SAN JUAN, Puerto Rico — A Puerto Rican soldier was killed when a patrol came under rocket-propelled grenade and small arms fire near Baghdad, a military official said Thursday.
Sgt. Jose Rivera, 34, of Puerto Rico, was killed and two others wounded Wednesday when they were attacked near Mahmudiyah, 15 miles south of Baghdad, Army spokesman Jose Pagan said.
Rivera became the fourth soldier of Puerto Rican descent to die in Iraq in four days and the 13th to be killed since the war began.
He was assigned to the 82nd Airborne Division based at Fort Bragg, N.C., and lived there with his wife and three children, Pagan said. He also has family in this U.S. Caribbean territory.
His hometown was not immediately available.
Two soldiers of Puerto Rican descent, including a woman, were killed Sunday in the downing of the Chinook helicopter. Another Puerto Rican was killed Tuesday when a roadside bomb hit the truck he was traveling in. At least two of the Puerto Ricans will be buried on the island, and one in Newark, N.J.
They are included among the 254 U.S. service members killed in Iraq by hostile fire since the U.S.-led invasion began in March.
The nearly 4 million Puerto Ricans living on the island cannot vote for president and have no vote in U.S. Congress. Puerto Ricans became U.S. citizens in 1917 during World War I, and 3.4 million of them now live in the U.S. mainland.