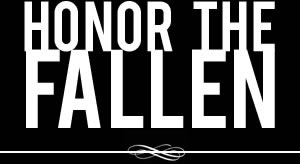 Honoring those who fought and died in Operation Enduring Freedom, Operation Iraqi Freedom and Operation New Dawn
Search Our Database
Army Sgt. 1st Class Mark C. Warren
Died January 31, 2005 Serving During Operation Iraqi Freedom
---
44, of LaGrande, Ore.; assigned to the 3d Battalion, 116th Armor Cavalry Regiment, 116th Brigade Combat Team (Forward), Oregon Army National Guard, LaGrande, Ore.; died Jan. 31 of non-combat-related injuries at Kirkuk Air Base, Iraq.
---
Cause of soldier's death in Iraq still unknown
Associated Press
LA GRANDE, Ore. — Governor Ted Kulongoski has ordered flags to be flown at half-staff Monday in honor of a fallen Oregon soldier, whose death in Iraq remains a mystery.
Forty-four-year-old Sgt. 1st Class Mark Warren was serving in the northern Iraqi city of Kirkuk alongside his son, Lt. Christopher Warren.
The father was discovered dead last Monday at Forward Operating Base Warrior near Kirkuk.
On Saturday, having accompanied his father's body back from Iraq to their hometown of La Grande, 24-year-old Christopher Warren declined to discuss the details of the death, saying he did not know them.
"I'm waiting like everybody else for the autopsy," the younger Warren told The Oregonian newspaper.
The death, which the Army continues to investigate, was not combat related, said Sgt. Mike Cummings, a Salem-based spokesman for the Oregon National Guard.
When asked if his father had any chronic health issues, Christopher Warren said: "Not that I feel like discussing right now. I'm not fully aware of his full health history."
Mark Warren was a member of the 3rd Battalion, 116th Armored Cavalry, as was his son.
The elder Warren enlisted in the Marine Corps in 1981, a year after Christopher was born. Two sons followed: Michael, now 16, and Ryan, now 12. He divorced the children's mother, Carol Warren, last November.
Warren served in the Marine Corps for four years and had served in Lebanon and Grenada. After he left the Marines in 1985, he worked as a Union Pacific Railroad conductor while serving in the Oregon National Guard. In La Grande, he also taught military science at Eastern Oregon University.
For the past two months in Iraq, Christopher Warren had seen his father more regularly than when they lived in La Grande.
"Being able to be up there with someone in your family is very comforting. It's nice to have someone you can go and vent to," said the son.
The younger Warren said his father's last days were happy ones.
Warren felt elation at helping Iraqi authorities monitor polling places in villages near Kirkuk during last week's elections, said his son.