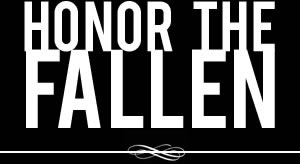 Honoring those who fought and died in Operation Enduring Freedom, Operation Iraqi Freedom and Operation New Dawn
Search Our Database
Army Sgt. 1st Class Michael Battles Sr.
Died October 28, 2004 Serving During Operation Iraqi Freedom
---
38, of San Antonio; assigned to 1st Battalion, 21st Field Artillery Regiment, 1st Cavalry Division, Fort Hood, Texas; killed Oct. 28 when a vehicle-borne improvised explosive device detonated near his checkpoint in Baghdad.
---
Family grieves for soldier killed in Iraq
Associated Press
SAN ANTONIO — The wife of a soldier serving in Iraq could hear gunfire in the background when her husband telephoned her last week from Iraq.
But Sgt. 1st Class Michael Battles Sr. assured his wife, Luz, that everything was fine and he just wanted to talk a little longer.
The soldier, who had telephoned Fort Hood to tell his wife he had just mailed a birthday present to their son Michael, did not call again the next morning.
Luz Battles kept waiting for the 9 a.m. call that never came and realized something was wrong.
When military officials arrived at her home early the next day, she knew that Battles was dead.
The Department of Defense said Battles, 38, was killed Oct. 28 when a bomb was hurled at his vehicle by a passing motorcycle rider near his Baghdad checkpoint. He was assigned to the 1st Battalion, 21st Field Artillery Regiment, 1st Cavalry Division, based at Fort Hood, Texas.
Battles' two older brothers had enlisted in the Army right after school and he did the same following graduation from San Antonio's Sam Houston High School in 1984.
"He never complained, never," Leslie Battles, who at 43 is the oldest brother, told the San Antonio Express-News in Monday's online edition. "He told me, 'It's bad over here, but just keep your faith and pray."'
Michael Battles phoned home almost every day for reports on his son Michael Jr., whose fourth birthday is Thursday.
When his son was born at Fort Stewart, Ga., Battles had been to Korea four times and served in the first Gulf War. He returned to Korea two months following his son's birth on Nov. 4, 2000.
After moving to Fort Hood, he was sent to Iraq. But he planned to retire in 2006.
"He always said, 'I'll be back. Don't worry,"' said his mother, Ernestine Battles.