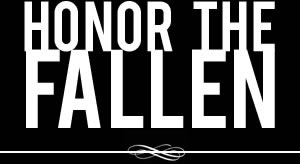 Honoring those who fought and died in Operation Enduring Freedom, Operation Iraqi Freedom and Operation New Dawn
Search Our Database
Army Sgt. 1st Class Obediah J. Kolath
Died August 28, 2005 Serving During Operation Iraqi Freedom
---
32, of Louisburg, Mo.; assigned to the Special Operations Command, Fort Bragg, N.C.; died Aug. 28 in Landstuhl, Germany, of injuries sustained Aug. 25 when an improvised explosive device detonated near his position in Husaybah, Iraq.
---
Kolath wanted to be Special Forces
The Associated Press
Obediah J. Kolath's best friend remembers him wanting nothing more than to become a Special Forces soldier.
"He made that decision when he was about 16 years old," Brian Hudson said. "He could not wait to get in there and start. He never second-guessed himself on it."
Kolath, 32, of Louisburg, Mo., died Aug. 25 when a bomb exploded near his patrol in Husaybah, Iraq. A 1991 high school graduate, he was based at Fort Bragg, N.C., and had been stationed in Hawaii, Japan and Thailand.
"Obie was the type of person you would be around and he would make you feel great about yourself," said nephew, Jesse Brewer, a police officer. "He believed in me where I sometimes doubted myself."
Older brother Lloyd said he and his eight siblings were raised in a trailer and Kolath grew up riding four-wheelers and dirt bikes. When the family was temporarily without running water, Lloyd and Obie went out to fetch the necessity.
"I always felt like we were the dynamic duo when we were together," said Lloyd.
He also is survived by his children, Vivian Schondelmeyer, Autumn and Mariah Kolath, and mother, Mary Kolath.