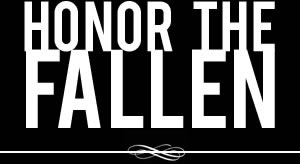 Honoring those who fought and died in Operation Enduring Freedom, Operation Iraqi Freedom and Operation New Dawn
Search Our Database
Army Sgt. 1st Class Paul D. Karpowich
Died December 21, 2004 Serving During Operation Iraqi Freedom
---
30, of Bridgeport, Pa.; assigned to 2nd Battalion, 390th Infantry Regiment, U.S. Army Reserve, Webster, N.Y.; killed Dec. 21 when his base dining facility was attacked in Mosul, Iraq.
---
Penn. reservist killed in Mosul mess-tent attack
Associated Press
FREELAND, Pa. — A Pennsylvania man who was among the 22 killed in an explosion at a crowded mess tent in Iraq on Dec. 21 died only because it was a sneak attack, his stepmother said.
"If he were on a field of combat, this never would have happened," said Claire Karpowich, stepmother of Sgt. 1st Class Paul D. Karpowich. "He was ambushed in a mess hall surrounded with his friends. He was glad to be back at Camp Marez because he was out in the field for two weeks. This was the first time he had a hot shower and good meal."
Karpowich, 30, grew up in Freeland, in northeastern Pennsylvania's Luzerne County, but had been living in the Philadelphia suburb of Bridgeport, Pa., and worked as a salesman and consultant with Eye Design in nearby Collegeville.
Freeland Mayor Tim Martin said as the word of Karpowich's death spread through the small community, the previously upbeat mood was dampened.
"You expect to see people walking down the street wishing each other a merry Christmas," Martin said. "People were asking, 'Did you hear what happened?' It was a very somber mood."
Karpowich's death was the first for the Rochester, N.Y.-based 98th Division since its deployment this fall, Maj. Timothy Hansen said.
The non-combat unit, which traditionally trains reservists and active-duty soldiers, hadn't deployed overseas since World War II. About 725 soldiers were called up to assist with training Iraqi security forces.
Karpowich was a drill instructor with the division's 1st Battalion, 417th Regiment, 1st Brigade in Pennsauken, N.J. Karpowich began his military career as an active-duty soldier with the 82nd Airborne Division in Fort Bragg, N.C.
Karpowich is survived by his wife. He was described by the division as an avid hunter and fisherman.