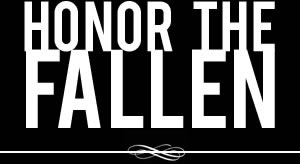 Honoring those who fought and died in Operation Enduring Freedom, Operation Iraqi Freedom and Operation New Dawn
Search Our Database
Army Sgt. 1st Class Randy D. McCaulley
Died March 23, 2006 Serving During Operation Iraqi Freedom
---
44, Indiana, Pa.; assigned to the 1st Battalion, 110th Infantry, 2nd Brigade Combat Team, 28th Infantry Division, Pennsylvania Army National Guard, Indiana, Pa.; killed March 23 when his dismounted patrol came under enemy small arms fire during combat operations in Habbaniyah, Iraq.
---
Pa. National Guardsman killed in Iraq
INDIANA, Pa. — A Pennsylvania National Guard soldier was shot and killed while on a combat patrol with his unit in Mudiq, Iraq, military authorities said.
Sgt. 1st Class Randy D. McCaulley, 44, of Marion Center, was hit by small arms fire when his dismounted patrol came under fire Thursday, the Department of Defense said. McCaulley was taken to Camp Taqaddum Shock and Trauma Center, where he later died, according to the Pennsylvania National Guard.
McCaulley was assigned to Company A, 1st Battalion, 110th Infantry based in Indiana, Pa. The Guard announced that he had been posthumously promoted from staff sergeant to sergeant first class and will be awarded the Purple Heart.
"My prayers and heartfelt sympathy go out to the family and friends of this brave man," said Lt. Col. Loris F. Lepri, commander of the 1st Battalion, 110th Infantry. "His bravery and dedication serve as a reminder to all of the sacrifices made each day to ensure freedom and democracy prevail in Iraq."
"Randy was always the type to be cracking jokes and keeping the morale high," Staff Sgt. Shannon Ringler, a friend of McCaulley's, said Saturday.
McCaulley enlisted in the Army after graduating from Marion Center High School in 1979 and later joined the Pennsylvania National Guard. He is survived by his parents — the Rev. James McCaulley, pastor of Bible Baptist Church in Clymer, and his wife, Donna — and by his sons, Cody, 21, and Dustin.
McCaulley is the 24th soldier of the Pennsylvania National Guard to be killed in action in Iraq. More than 2,200 Pennsylvania National Guard troops are currently serving in Iraq.
Company A was mobilized in January 2005 and arrived for service in June with the 2nd Brigade Combat Team in Ramadi, about 65 miles west of Baghdad.
— Associated Press