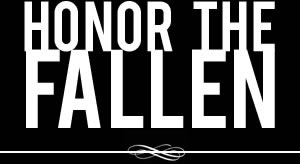 Honoring those who fought and died in Operation Enduring Freedom, Operation Iraqi Freedom and Operation New Dawn
Search Our Database
Army Sgt. 1st Class Robbie D. McNary
Died March 31, 2005 Serving During Operation Iraqi Freedom
---
42, of Lewistown, Mont.; assigned to the 1st Battalion, 163rd Mechanized Infantry Regiment, Montana Army National Guard, Missoula, Mont.; died March 31 in Hawijah, Iraq, of injuries sustained while performing combat operations.
* * * * *
Montana National Guard soldier dies in Iraq
Associated Press
LEWISTOWN — The Montana National Guard soldier who died in Iraq on Thursday was proud of his military work, according to his wife.
"He believed in what he was doing," said Annette McNary. "He chose to go to Iraq to be with his soldiers."
Sgt. 1st Class Robbie McNary, 42, died during operations near Hawijah, the Guard said. Survivors include his wife and three children. His death raises to six the number of Montanans killed while in Iraq on military duty, according to Department of Defense records.
McNary's oldest son is in the National Guard and is on active duty in Fort Riley, Kan., said Maj. Scott Smith, a spokesman for the Montana National Guard. His youngest son has also contemplated joining the military, Annette McNary said. She said the past few days have been tough and it's hard for her to think about her oldest son continuing with his Guard duties.
"But we're a very patriotic family," she said.
In his civilian life in Lewistown, McNary worked for a concrete company, Smith said. McNary was born in Rockford, Ill., according to Annette McNary.
Cloyd Funeral Home in Lewistown is handling arrangements.
When McNary left for Iraq in November, he left a collection of paperwork, including his own funeral arrangements. "He took care of everything," Annette McNary said. "He was always one step ahead, and he always took care of his family."
* * * * *
Fallen soldier remembered for courage, leadership
LEWISTOWN, Mont. — A Montana National Guard soldier killed in Iraq was remembered Monday for his courage, humor, integrity and sense of duty.
More than 500 people attended the funeral of Robbie D. McNary, 42, who was posthumously promoted to master sergeant. Before the funeral, his family received the Bronze Star, a Purple Heart and the Montana National Guard Distinguished Medal on his behalf.
"He was truly an American hero," said Adjutant Gen. Randy Mosely of the Montana National Guard. Gov. Brian Schweitzer also attended the funeral, along with numerous military personnel.
Sgt. 1st Class James Irish, McNary's longtime friend and the man who accompanied his casket home from Iraq, said McNary asked him to deliver his eulogy if he died. Irish kept that promise Monday.
McNary had also written a letter to his family in case anything happened, and sent funeral arrangements to Irish's wife, telling her to keep them because he didn't want anyone to worry.
Cindy Jaynes read McNary's letter. In it, he acknowledged his shortcomings, praised his family and thanked his wife, Annette.
"Lord knows you had a million reasons to leave me and you never did," he wrote. "And for that, I am eternally grateful."
The couple had celebrated their 24th anniversary — apart — on March 6. Several weeks later, the same day Annette McNary learned of her husband's death, she received the bracelet he sent her for an anniversary gift.
McNary, a former Marine, joined the National Guard in 1988 and continued his service, despite the concern about going to Iraq.
"He didn't have to go, but he went," said John Allen, a chaplain with the Montana Air National Guard. "Robbie was prepared to give his life and there is no greater gift than that."
Those who knew of McNary's service in Iraq said he looked after his men and believed in the mission to free the Iraqi people.
"You don't send young troops in to battle, you lead them," Allen said. "Robbie was a leader. Robbie led the way."
He died March 31 while investigating an improvised explosives device. His is the first combat-related fatality for a Montana National Guardsman since World War II.
McNary loved to spend time with his family, bowl, hunt and fish. Friends and family described him as trustworthy, eager to help others and quick with a laugh.
Alyssa McNary, 16, said her father was her hero, not necessarily because he was a soldier, but because of the worlds of encouragement he offered as a father.
"I'm proud to say Master Sergeant McNary was my dad," she said. McNary is also survived by his sons, Ryan, 24 and Robert, 17.
The service concluded with a 20-minute video with photos of McNary set to music.
Afterward, McNary was buried at the Lewistown City Cemetery. A trumpeter played 'Taps' and a lone bagpipe player on a nearby hill played the "Marines' Hymn" and "Amazing Grace".
McNary's wife received the folded American flag that had earlier draped his coffin.
— Associated Press