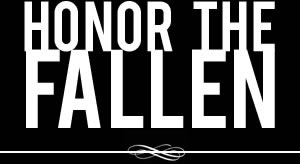 Honoring those who fought and died in Operation Enduring Freedom, Operation Iraqi Freedom and Operation New Dawn
Search Our Database
Army Sgt. 1st Class Robert V. Derenda
Died August 5, 2005 Serving During Operation Iraqi Freedom
---
42, of Ledbetter, Ky.; assigned to the 1st Brigade, 98th Division, Army Reserve, Rochester, N.Y.; killed Aug. 5 when a civilian fuel truck collided with his Humvee while he was performing a convoy mission in Rubiah, Iraq. Also killed was Sgt. 1st Class Brett E. Walden.
---
Solider killed while performing convoy mission
Associated Press
Turning raw Iraqi recruits into soldiers is just what Robert V. Derenda was cut out to do. He had a long military background and a psychology degree.
"Robert was the right guy because of his experience" — a "natural" at whipping young men into fighting shape, said Maj. Gen. Bruce E. Robinson. "His grounding was as a helper and mentor."
Derenda, 42, of Ledbetter, Ky., died Aug. 5 in Rubiah when a civilian fuel truck collided with his vehicle. He was based at Rochester.
Derenda, a graduate of the State University of New York at Buffalo, was on active duty with the Army from 1986-91 and then joined the reserves.
Derenda, who returned to his alma mater for a chemical engineering degree, worked as a chemical engineer at Celanese Chemicals Ltd. in Calvert City for more than a year.
"He was a good person and a good worker," said the company's human resources manager, Joe Dodd, who hired Derenda. "He'll be sorely missed."
The soldier was remembered as someone who loved to run the Thanksgiving Turkey Trot and jump on his Harley whenever he had the chance.
He is survived by his parents, Valerian and Loretta.