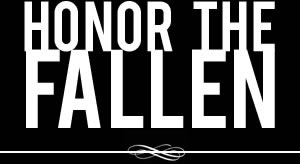 Honoring those who fought and died in Operation Enduring Freedom, Operation Iraqi Freedom and Operation New Dawn
Search Our Database
Army Sgt. 1st Class Robert W. Pharris
Died January 5, 2011 Serving During Operation Enduring Freedom
---
48, of Seymour, Mo.; assigned to Missouri National Guard Agri-Business Development Team IV, Jefferson City, Mo.; died Jan. 5 of wounds suffered in the Koghani district of Nangarhar province, Afghanistan, when insurgents attacked his unit using an improvised explosive device. Also killed was Army Spc. Christian J. Romig.
---
Guardsman wanted to learn more about Afghan culture
By Sarah Okeson
Springfield (Mo.) News-Leader
A Missouri Army National Guardsman from Seymour who was helping Afghans improve their farming skills died Jan. 5 of wounds he suffered when insurgents attacked his unit with an improvised explosive device.
Staff Sgt. Robert Pharris, 48, was serving in Afghanistan at the same time that his son, Benjamin, a Marine, was also there. Robert Pharris had previously served as an infantryman, drill sergeant and recruiter. He rejoined the Missouri Army National Guard in 2008.
"I surprised my son by having him show up at my re-enlistment ceremony," Pharris said last year in an interview with a military reporter. "He had no idea I was re-enlisting."
Benjamin Pharris declined to comment. Other family members and friends could not be reached.
Robert Pharris was raised in Mansfield. His father, grandfather and great-grandfather also served in the military and farmed.
Col. Michael Fortune, the commander of the agri-business development team Pharris was in, said in a news release from National Guard that Pharris had embraced the Afghan people.
"He drank tea with the Afghans daily and constantly strived to learn more about their language and culture," Fortune said. "While his death is a tragic loss, we must remember that he lived well and he died doing what he loved to do."
Spc. Christian Romig, 24, of Kenner, La., also was killed in the attack. He was from the 101st Airborne Division (Air Assault) of Fort Campbell, Ky.
The mission of the agri-business team was to help improve agriculture. Pharris was the team's expert on sheep and goats.
Pharris told a military reporter last year that his farm in Seymour is a 36-acre plot on which sheep and goats graze. He said the team was trying to convince farmers to adopt more effective farming techniques such as using drip irrigation.
"You have to understand that these people are still using farming methods from the Middle Ages," Pharris said.
"That is because their whole lives depend on what they grow, and these are the methods used by their fathers, their father's fathers, and so on. If the new methods do not work, they will starve."
---
Intensity rubbed off on fellow guardsmen
By Mike Penprase
Springfield (Mo.) News-Leader
SEYMOUR, Mo. — Rivers of American flags — and a small army holding them — marked the funeral route for Sgt. 1st Class Robert Pharris on a bright, brisk afternoon in this Webster County town.
The turnout on Jan. 16, not only of Seymour residents but of people from throughout the region, honored Pharris, who died with another soldier when their explosives-resistant vehicle was hit by a roadside bomb in Afghanistan on Jan. 5.
Pharris was a member of the Missouri Army National Guard's Agri-Business Development Team Four and was working with members of Task Force Tiger.
While the Army veteran ended a stint as a truck driver to re-enter the military when the guard formed an infantry unit, Pharris' mission in Afghanistan was to work with farmers to improve their farming.
As Marshfield resident Shelly Baker and Springfield resident Donna Rivers held an American flag at Main Street and Clinton Avenue, Baker said her mission was to honor Pharris.
"My son served with Sgt. Pharris," she said of her son, Spec. Jon Baker. "He's in Africa and asked us to come over and support this."
Baker and Rivers were far from alone, with what appeared to be around 2,000 people standing along the funeral route running several blocks from the Holman-Howe Funeral Home to the Seymour Church of the Nazarene on Main Street.
Many people held flags, as did a contingent of Patriotic Guard Riders, who formed an avenue of flags when the hearse bearing Pharris' remains arrived at the church.
The funeral ceremony that began after three Apache attack helicopters flew overhead included comments by Pharris' son, Marine Cpl. Ben Pharris.
Along with joking about the inter-service rivalry he and his dad engaged in, the younger Pharris recalled being proud when his father returned home from an earlier deployment.
Taking his father to visit where he worked was special, Ben Pharris said.
"You could just see his chest puff up in pride," he said.
At 48, Pharris was seen as something of a father figure by younger guard members, guard chaplain Maj. Dustin Kennedy said in his funeral address.
Pharris could be intense, and urged other members of his unit to quit complaining when there were difficulties, Kennedy said.
Nodding toward Pharris' son, wife Pamala and other family members, Kennedy smiled and said, "Wouldn't he say something like 'Suck it up, Cupcake?' "
After the service, Seymour resident Sgt. 1st Class Troy Vandever said he was acquainted with Pharris, who was in a different guard unit.
Vandever recalled that Pharris enjoyed working with his farm animals and going hunting with his son.
He also recalled when Pharris decided to return to the guard after years of driving trucks.
Pharris had a lot of determination, Vandever said.
"He had to work pretty hard to lose that weight, being a trucker," he said.
Pharris' funeral ended quietly, with the crowd dispersing on streets where flags were displayed at local businesses, homes and even on utility poles.
Some people anticipated less than a quiet day, however.
They showed up after a call went out for a "human shield" to protect family members from demonstrators from a Topeka, Kan., church.
Along with honoring Pharris, that's why he showed up, Sean Ziverk said.
His dad is in the military, and he plans to join soon, Ziverk said.
"It's heartbreaking to think someone can protest," he said. "We give them freedom, and they can't show respect in return."
Guard representatives said members of Westboro Baptist Church were in Seymour, but they had no reports of demonstrations.
Seymour businessman Joe Cusic, who helped organize the human shield effort, said law officers told him the demonstrators drove to the church, saw the crowd and departed.
"I think they got a little intimidated," he said.
---
Soccer, farm life caught Pharris' fancy
The Associated Press
At 48, Robert Pharris was old enough to be the father of many of the members in his National Guard unit.
As a farmboy, Pharris first enlisted in 1981, working as an infantryman, drill sergeant and recruiter.
After 16 years, Pharris decided to take a break, working on his 36-acre farm in Seymour, Mo. He also spent time on the road as a long-haul trucker while raising his four children.
But in 2008, he decided to re-enlist and was deployed to Afghanistan, where he worked in a special unit educating Afghan farmers about how to tend their land more efficiently.
He seemed to love the work.
"He drank tea with the Afghans daily and constantly strived to learn more about their language and culture," Col. Michael Fortune, the commander of Pharris' agribusiness development team, said in a statement.
Pharris and another soldier were killed Jan. 5 by a roadside bomb in Nangarhar province, Afghanistan.
When he wasn't on the farm, Pharris was a soccer fan who worked as a local referee. An avid reader of military history, he was also an active member of his church and said his time on the road as a truck driver gave him time to get closer to God.
Pharris is survived by his wife and four children, including a son who also was serving in Afghanistan as a Marine. He was based in Jefferson City, Mo.