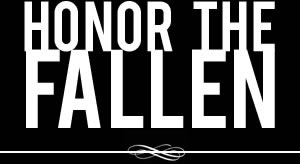 Honoring those who fought and died in Operation Enduring Freedom, Operation Iraqi Freedom and Operation New Dawn
Search Our Database
Army Sgt. 1st Class Ronald T. Wood
Died July 16, 2005 Serving During Operation Iraqi Freedom
---
28, of Cedar City, Utah; assigned to the 148th Field Artillery, Utah Army National Guard, Brigham City, Utah; killed July 16 when an improvised explosive device detonated near his Humvee in Kirkuk, Iraq.
---
Utah soldier killed in Iraq bombing
Associated Press
DRAPER, Utah — One Utah soldier was killed and two others were wounded when their Humvee was struck by a roadside bomb in Kirkuk, Iraq, the Utah National Guard said.
Sgt. 1st Class Ronald T. Wood of Cedar City died Saturday and Sgt. Christopher L. Olsen of Logan and Spc. Eric J. Lund of Providence were treated for shrapnel wounds.
Their vehicle was struck by the "improvised explosive device" at about 4 p.m. Iraq time.
Lund had wounds to the back of his head, his back, and legs. His leg was broken in three places. His wife said he underwent surgery and was in good spirits. He was to be transported to a medical facility in Germany for further medical treatment.
Olsen suffered cuts and bruises and had shrapnel wounds in his left leg. His wife said he underwent surgery to remove the shrapnel and was doing well.
All three were members of the Guard's Bravo Battery, 1-148th Field Artillery Battalion, based in Logan.
Wood enlisted in the Guard in 1994 with the 2-222nd Field Artillery, and transferred to the 1-148th in 2003. He was a full-time employee of the Guard when his unit was mobilized in June 2004.
"I offer my most heartfelt condolences to (Sgt. 1st Class) Wood's family," said Maj. Gen. Brian Tarbet, adjutant general of the Utah National Guard. "This is a great loss for them and for the Utah National Guard. We're mindful of the great cost that some families must bear in this war, and we pledge to them our full and complete support to assist them in whatever way we can."
Gov. Jon Huntsman said, "Mary Kaye and I send our deepest sympathies. We greatly appreciate the sacrifice that (Sgt. 1st Class) Wood has made to help Iraq realize freedom. He is truly a hero."
The Wood family did not wish to make any public comment at this time, Guard spokesman Maj. Hank McIntire said.
---
Family, fellow soldiers hail fallen Utah Guardsman
CEDAR CITY, Utah — Family members and fellow soldiers remembered Utah National Guard Sgt. 1st Class Ronald Wood as a fine officer and a credit to his country.
Wood was killed Saturday and two other Utah soldiers were wounded when a bomb struck their Humvee.
"I personally always felt he would be protected by heavenly forces and that he would come home safely," Wood's mother, Jody, of Canon City, Colo. "We had faith, and Ronnie was doing what he wanted to do. He was proud to be in the Guard and to serve in Iraq."
She said her husband, however, was always worried about their son's safety and when two uniformed officers came to their door Sunday, he couldn't even speak.
"He just said 'Oh, no' and collapsed," she said. "Then, he backed away to the couch. I walked to the door and just stared at them. You know that's the only reason they come to the door in a dress uniform."
The family is working with the Guard to organize a full military funeral. It hasn't been determined when her son's body will be returned to the U.S., but when it does, funeral services will be held at the Utah National Guard Armory in Cedar City.
Wood will be buried in Hurricane next to his grandparents.
Wood's brother, Nathan, said he and Ron would have been in the same unit after his brother's tour of duty in Iraq was completed.
"I wouldn't have joined if it wasn't for him," Nathan said.
"You do not get over the loss of a soldier like Ron Wood," Utah National Guard Adjutant General Brian Tarbot said.
"He's the best (non-commissioned officer) I've ever worked with," B Battery, 148th Field Artillery Battalion Capt. Darcy Burt said. "He's the total package, and I cannot replace him."
Survivors include his parents, Ron and Jody Wood, and three other siblings besides Nathan: Cody, Johnny and Julie.
— Associated Press