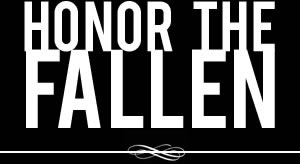 Honoring those who fought and died in Operation Enduring Freedom, Operation Iraqi Freedom and Operation New Dawn
Search Our Database
Army Sgt. 1st Class Scott E. Nisely
Died September 30, 2006 Serving During Operation Iraqi Freedom
---
48, of Marshalltown, Iowa; assigned to 1st Battalion, 133rd Infantry, Army National Guard, Iowa Falls, Iowa; died Sept. 30 of injuries sustained when his vehicle received small-arms fire during security operations in Asad, Iraq. Also killed was Sgt. Kampha B. Sourivong.
---
Harkin, Grassley propose bill to honor soldier killed in Iraq
The Associated Press
DES MOINES, Iowa — Sens. Tom Harkin and Charles Grassley introduced a bill Tuesday that would name the Marshalltown post office after Scott Nisely, an Iowa National Guardsman killed in Iraq.
It approved, the measure would name the Marshalltown post office the "Maj. Scott Nisely Post Office."
Nisely, 48, of Marshalltown, was killed on Sept. 30, 2006, in a battle with Iraqi insurgents near Al Asad. The shooting also claimed the life of Sgt. Kampha Sourivong, 20, of Iowa City. Both men were members of Company C, 1st Battalion, 133rd Infantry, based in Iowa Falls.
Nisely, the oldest soldier in the Iowa Army National Guard killed in Iraq, had worked for 12 years with the U.S. Postal Service in Ames, Des Moines, and Marshalltown.
"Naming the post office in Major Nisely's honor is just a small token of appreciation and recognition for somebody who has given so much for his country," Grassley said.
Harkin praised Nisely for his service to the country.
"Major Nisely served in two wars, setting a sterling example of selfless service to country, and paying the ultimate price while fighting in Iraq," Harkin said.