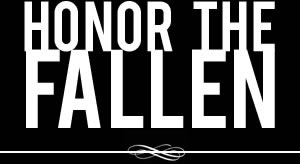 Honoring those who fought and died in Operation Enduring Freedom, Operation Iraqi Freedom and Operation New Dawn
Search Our Database
Army Sgt. 1st Class Steven M. Langmack
Died May 31, 2005 Serving During Operation Iraqi Freedom
---
33, of Seattle; assigned to Headquarters, U.S. Army Special Operations Command, Fort Bragg, N.C.; died May 31 of injuries sustained from enemy small-arms fire during combat operations in Qaim, Iraq.
---
Green Beret killed in Iraq
Associated Press
FORT BRAGG, N.C. — A member of the Green Berets was shot and killed during combat in Iraq, the Pentagon said Thursday.
Sgt. 1st Class Steven M. Langmack, 33, of Seattle, Wash., died Tuesday in the western Iraqi city of Qaim from injuries suffered from small-arms fire, the Defense Department said.
Qaim, near the Syrian border, was the scene last month of U.S. military operations aimed at rooting out insurgents allied to militant leader Abu Musab al-Zarqawi. The military said 125 insurgents were killed in Qaim.
Langmack was assigned to the headquarters of the Army's Special Operations Command at Fort Bragg.
He is survived by his wife, Rachaelle, and two sons, who live in Raeford. His parents, Louise and Paul Langmack, continue to live in Seattle, the Army's Special Operations command said in a prepared statement.
His family issued a statement declining media interviews but grieving Langmack's death.
"We supported him in what he loved — supporting and defending the country, and simultaneously, supporting and defending us — the spouses, children, moms and dads, grandmoms and granddads, Americans," the statement said. "May God bless those who serve in harm's way in order to protect our country."
Langmack enlisted in the Army in 1990, served in the first Gulf War in 1991 and qualified as a Green Beret in August 2001. He served as a senior Special Forces communications sergeant until his reassignment to the Special Operations Command in early 2004. He also was a veteran of operations in Afghanistan and Iraq.