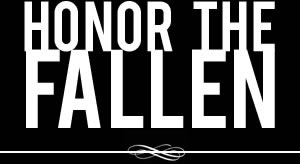 Honoring those who fought and died in Operation Enduring Freedom, Operation Iraqi Freedom and Operation New Dawn
Search Our Database
Army Sgt. 1st Class Terryl L. Pasker
Died July 9, 2011 Serving During Operation Enduring Freedom
---
39, of Cedar Rapids, Iowa;
assigned to 334th Brigade Support Battalion, 2nd Brigade Combat Team, 34th Infantry Division, Iowa National Guard, Cedar Rapids, Iowa;
died July 9 in Panjshir province, Afghanistan, when enemy forces attacked his unit with small-arms fire.
---
Afghan attack kills Cedar Rapids soldier
By Tony Leys, The Des Moines (Iowa) Register
An Iowa National Guard soldier who planned to retire from the military and start a family soon was shot to death Saturday by a government security officer in eastern Afghanistan.
The attacker also killed an American civilian contractor before exchanging gunfire with a second Iowa Guard soldier, who shot and killed the gunman, officials said.
The dead Iowa soldier was identified as Sgt. 1st Class Terryl Pasker, 39, of Cedar Rapids. The other Guardsman, Master Sgt. Todd Eipperle of Marshalltown, was wounded in the gunfight.
Pasker was the fourth Iowa Guardsman killed in Afghanistan since about 2,800 members of the Guard deployed there last fall. The second American killed in Saturday's attack was a civilian law-enforcement official, said Guard spokesman Col. Gregory Hapgood on Sunday evening. The colonel said he didn't know the man's identity or home state.
The shooter reportedly was a member of the Afghan National Directorate of Security, an intelligence service that works with U.S. forces. Authorities were unsure why he attacked the Americans.
The incident happened in Panjshir province, one of the most peaceful areas of Afghanistan. Panjshir is a mountain valley north of Kabul whose people have strenuously resisted the Taliban.
The province is considered so safe that U.S. soldiers often walk around without wearing helmets or body armor, and they don't routinely ride in the large, heavily-armored military trucks American soldiers use in most other parts of the country.
Hapgood said he didn't know if the Iowa soldiers were wearing protective equipment. He said that the soldiers were riding in two armored pickup trucks and that they were on their way to check on a development project.
The colonel said Eipperle drove the lead truck through an impromptu checkpoint, and then saw the Afghan officer wave down the second truck.
The officer fired through the driver's side window, killing Pasker and the American civilian, Hapgood said. Eipperle jumped out of his truck and exchanged fire with the gunman, killing him. Hapgood said he didn't know the extent of Eipperle's injuries.
Eipperle, who is a Boy Scouts of America administrator in civilian life, was being treated at a hospital in Afghanistan on Sunday.
The Iowa Guard brigade's deployment is scheduled to be finished by the end of July, and some Iowa troops have already returned to the United States.
"Certainly there is the potential to be a very joyous time for so many families," Hapgood said. "And certainly, this does put a damper on some of that."
Pasker is survived by his wife, Erica; his parents, Mary and David Pasker of Blairstown; a brother, Andrew, of Lisbon; and two sisters, Christine Ross of Oakland, Tenn., and Rebecca Southard of Salem, Ore. Funeral arrangements are pending.
A friend, Sgt. 1st Class Michael Gronewold, said Pasker was an upbeat, religious man.
"He was very well-liked. He knew how to take care of his soldiers," Gronewold said in a news conference at Camp Dodge in Johnston.
In civilian life, Pasker was a carpenter who owned a contracting business.
"He was a hard worker," Gronewold said. "You could tell he had that construction mentality."
Pasker enlisted in the Army in 1990 and joined the National Guard in 1995. He previously served in Afghanistan in 2004 and 2005.
Gronewold said Pasker and his wife had been married about five years, and they intended to start a family after he retired from the military next year.
Pasker and Eipperle were among a handful of Iowa Guard troops who were mentoring Afghan police and army leaders in Panjshir province. Gronewold said his friend's main role was to maintain electronic equipment.
The New York Times reported that the attacker in Saturday's incident was a bodyguard for a high-ranking deputy of Afghanistan's National Directorate of Security. The man was identified only as a 30-year-old named Aminullah, the newspaper said. An Afghan government official who knew the man told the Times he did not appear to have been connected to the Taliban.
This was the latest of several fatal attacks perpetrated by Afghan soldiers or police or by insurgents impersonating them. Some of those incidents apparently were designed to drive a wedge between the Americans and their Afghan allies, though authorities have said the motives in others were unclear.
---
Church leadership, big appetite were soldier's calling cards
By Perry Beeman, Des Moines (Iowa) Reigster
CEDAR RAPIDS, Iowa — Terryl Pasker couldn't stand the thought of his Iowa National Guard unit returning to Afghanistan without him.
"He could have stayed home, and no one would have blamed him," his minister, Jeff Timmerman, told family and friends at his funeral service.
Pasker, 39, returned to the dangerous desert with his comrades. On July 9, he went out on what was supposed to be his last mission, a routine foray in Panjshir province. The military considered the area so safe soldiers didn't wear body armor. It offended the friendly locals if they did.
Pasker was buried on July 18 in Mount Calvary Cemetery in Cedar Rapids, where he had lived with his wife of four years, Erica. About 1,000 people turned out for the funeral at River of Life Ministries in Cedar Rapids.
A rogue Afghan soldier at a makeshift checkpoint shot Pasker, 39, for reasons that still aren't clear. "They don't answer to their country, they answer to their faction," said Iowa National Guard spokesman Col. Greg Hapgood, still searching for an explanation.
Pasker and his fellow soldiers were on their way to teach Afghan police how to handle criminal cases. After 182 missions with complications since last fall, they were days from returning to Iowa. A Connecticut contractor also was killed before Master Sgt. Todd Eipperle of Marshalltown, who also was shot, killed the Afghan soldier. Eipperle lived.
Pasker's former minister, Scott Breedlove, recalled Pasker as a fisher of men, and women, who didn't shy away from a dinner plate.
"I preach about Jesus feeding the multitude," Breedlove told mourners in a modern sanctuary adorned with a few floral arrangements on stage and a line of various nations' flags in the back. "There were baskets of food left over, so we know Terry wasn't there. He would have messed up the miracle."
The audience laughed loudly. There were people in golf shirts and dark shirts, dresses and skirts. The heat index passed 100, but riders on flag-adorned motorcycles waited to escort the white hearse carrying Pasker.
Breedlove said Pasker was one of the leaders of the early church. He taught karate at the building in hopes of attracting new members. He usually had several dozen youths hanging all over his well-built frame.
Pasker used that build to beat Breedlove at racquetball, a favorite sport. "I wasn't very accurate," Breedlove recalled. "All I knew was to hit the ball hard, but I couldn't control it. So there were marks on Terry's back. He never complained; he just stayed patient."
It was Pasker who taught Breedlove an important Iowa courtesy. When Pasker met someone driving on the other side of the road, he would lift a finger from the steering wheel in greeting. Or he would go whole hog and wave his hand. "I thought he knew everyone in town," Breedlove said with a chuckle.
"Terry was the most steady, dependable person you could know," his family said in a statement. "He was unwaveringly loyal to his friends and family, and would do anything for them. He was a very humble and unpretentious man, and those who knew him are proud to have been loved by him."
Before the service, Pasker's open casket was at the sanctuary entrance. He wore his dress uniform, white gloves and all. His hair was close-cropped on the sides.
Pasker served with Company B, 334th Brigade Support Battalion, 2nd Brigade Combat Team, 34th Infantry Division. He received the Bronze Star and Purple Heart for his sacrifice.
Pasker had been a home-builder and joined the Army after he graduated from high school. He married Erica on Nov. 4, 2006, in Waterloo.
He is survived by his wife, Erica; his mother and father, Mary and David Pasker of Blairstown; a brother and two sisters; and two grandparents.