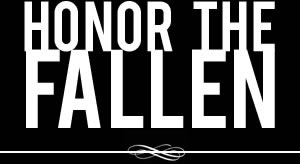 Honoring those who fought and died in Operation Enduring Freedom, Operation Iraqi Freedom and Operation New Dawn
Search Our Database
Army Sgt. 1st Class Trevor J. Diesing
Died August 25, 2005 Serving During Operation Iraqi Freedom
---
30, of Plum City, Wis.; assigned the Army Special Operations Command, Fort Bragg, N.C., killed August 25 when an improvised explosive device detonated near his position in Husaybah, Iraq.
---
A Fort Bragg soldier killed in a roadside bomb attack in Iraq had no doubts about the war, his mother said.
"He believed in what he was doing for our country and for our families," said Debbie Diesing, the mother of 30-year-old Trevor Diesing. "He knew that we had to do something and that what he was doing was right."
Diesing, of Maiden Rock, said her son was killed in the attack and added that the military provided few other details.
Diesing joined the Army Reserves in 1992 before he graduated from Plum City High School, where he played basketball and baseball. Diesing joined the Army full-time in 1997, bouncing from base to base before landing at Fort Bragg, N.C., about three years ago.
He leaves behind a wife in Cameron, N.C., and three children, including a 3-month-old baby.
Paul Churchill, principal of Plum City High School, remembered Diesing as a competitive athlete who led by example.
"He was one of these kind of guys you'd want to have on your team," he said. "The whole community is saddened by this."
He said Diesing left for boot camp the day after he graduated. "He knew what he wanted to do," Churchill said.
Debbie Diesing said the family also learned he had been promoted, from staff sergeant to sergeant first class. She would not say what unit he was serving with, but said he had been in Iraq for about three weeks.
Al Langer, who lives next door to Diesing's parents and knew him for 16 years, said he would get together with Diesing when he returned to his hometown. Langer said Diesing loved hunting and fishing and was "an all around great guy."
"He was one of those people who, no matter what, gave 110 percent," Langer said. "If you needed a hand, he would give it to you."
Debbie Diesing said the family was still making funeral arrangements. She said her son was a hard worker who always tried to improve himself and was always patriotic.
"For one of his birthdays all he wanted was a flag," she said.