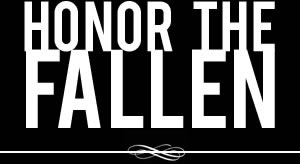 Honoring those who fought and died in Operation Enduring Freedom, Operation Iraqi Freedom and Operation New Dawn
Search Our Database
Army Sgt. 1st Class William M. Bennett
Died September 12, 2003 Serving During Operation Iraqi Freedom
---
35, of Seymour, Tenn.; assigned to 3rd Battalion, 5th Special Forces Group, Fort Campbell, Ky.; killed Sept. 12 in Ramadi, Iraq, when his unit executed a raid on enemy forces.
---
Sgt. 1st Class William M. Bennett is remembered by colleagues as a man of contradictions: a fitness buff who enjoyed a good cigar, a challenger of authority who respected decisions he disagreed with.
Master Sgt. Jeff Mason said Bennett came across as cocky when they first met, but he soon learned: "Bill not only talked the talk, he walked the walk." Bennett spoke his mind, but his loyalty was never in doubt, Mason said.
Bennett, 35, was killed Sept. 12 in a firefight in Ramadi, Iraq. He was a Green Beret stationed at Fort Campbell and lived in nearby Seymour, Tenn., with his wife, Allison, and their son, Seth.
Bennett entered the Army in December 1986. He also served in the 1991 Persian Gulf War and Afghanistan.
"Bill honored God, his country, Special Forces, his teammates, his family, by always setting an esteemed example in all aspects of his life," said Sgt. 1st Class Steve Ferrell.
— Associated Press