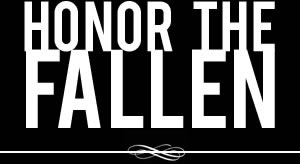 Honoring those who fought and died in Operation Enduring Freedom, Operation Iraqi Freedom and Operation New Dawn
Search Our Database
Army Sgt. Adam J. Plumondore
Died February 16, 2005 Serving During Operation Iraqi Freedom
---
22, of Gresham, Ore.; assigned to the 1st Battalion, 24th Infantry Regiment, 1st Brigade, 25th Infantry Division, Fort Lewis, Wash.; killed Feb. 16 when a vehicle-borne improvised explosive device detonated near his vehicle in Mosul, Iraq.
* * * * *
Oregon soldier killed in Iraq
Associated Press
PORTLAND, Ore. — An explosion has claimed the life of a Gresham soldier serving in Iraq, military officials said.
Sgt. Adam Plumondore, 22, of Gresham died Feb. 16 in Mosul, when a bomb detonated near his vehicle, according to the Department of Defense.
Plumondore, a former track runner and football and baseball player at Gresham High School, was assigned to the Army's 1st Battalion, 24th Infantry Regiment, 1st Brigade, 25th Infantry Division, based at Fort Lewis, Wash.
The 40th soldier with Oregon ties to be killed in the Iraq war, Plumondore was deployed to Iraq last October, three days shy of when he expected to leave the military, said his parents, Daniel and Elfriede Plumondore of Gresham.
Plumondore did patrols and served as a sniper. A U.S. Army Infantry School magazine noted that he tied for third place in a U.S. Army International Sniper Competition in 2003, which pitted soldiers from around the world.
Gov. Ted Kulongoski has ordered that all flags at public institutions be flown at half-staff on Friday in Plumondore's honor.
"I am saddened to hear of yet another death of a young soldier from Oregon," the governor said in a statement released by his office.
Plumondore had been interested in getting a college education and becoming a police officer, his parents said.
A statement of grief from Plumondore's fellow soldiers was posted late Thursday on the Web site of the platoon.
It read, in part: "Sergeant Plumondore was a tremendous soldier, a respected leader, and a great friend. He was a man of great strength, unending talent, and deep compassion. His spirit will live on forever with the men here who loved him and served with him ... we will never forget him."
---
Gresham soldier laid to rest
GRESHAM, Ore. — Friends say bigger was always better with Army Sgt. Adam Plumondore.
The 6-foot-2 soldier weighed 235 pounds, and he lived as large as he was. He liked to wear wide-brimmed cowboy hats and shoot big guns. He loved the great outdoors and listening to country and western music.
Roughly 500 people turned out at Greater Gresham Baptist Church on Tuesday to mourn the 2001 Gresham High School graduate, who died Feb. 16 in Mosul, Iraq, after an improvised explosive device detonated near his vehicle.
Dozens of photographs of Plumondore, from infancy to adulthood, were projected on a big screen. In one, he appeared as an adult laughing while sitting on the lap of his mother, Elfriede. In another, he was a small boy sitting on his dad, Dan, as they drove the family truck.
U.S. Army Brig. Gen. Michael A. Dunn said Plumondore, assigned to the 24th Infantry Regiment, 1st Brigade, was a respected senior member of a reconnaissance platoon who showed fierce bravery during battle.
Military officials also fondly remembered Plumondore as a "walking uniform violation," often failing to buckle his chin strap or keep his sleeves rolled down.
"I think it's pretty clear the uniform regulations were advisory to him" Dunn said, drawing laughter.
Plumondore's uncle, Alan Birchfield, read a message from a lieutenant colonel in Iraq, describing several heroic actions by Plumondore, including an incident in which he helped rescue injured soldiers from a burning vehicle after it was hit in a suicide car bombing.
Birchfield then presented his late nephew with his own badge from the Wasco County sheriff's office, saying he had dreamed of working with Plumondore one day.
"It may not be as important as his Bronze Star or his Purple Heart, but it means something to me," Birchfield said. "I know it would have meant something to him."
Gov. Ted Kulongoski, one of several speakers, noted that Plumondore died stepping into the shoes of another soldier who was supposed to be on patrol that day.
"No one can replace, and time cannot dim the memory of, Adam Plumondore," Kulongoski said. "He's as fixed in our hearts as God is in our prayers."
When dedication leads to the death of a patriot who dreamed of a career as a police officer, the governor added, "then Oregon has lost a valuable, irreplaceable part of its future."
— Associated Press