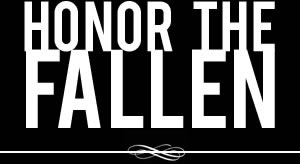 Honoring those who fought and died in Operation Enduring Freedom, Operation Iraqi Freedom and Operation New Dawn
Search Our Database
Army Sgt. Adam P. Kennedy
Died April 8, 2007 Serving During Operation Iraqi Freedom
---
25, of Norfolk, Mass.; assigned to the Headquarters and Headquarters Company, 4th Brigade Combat Team, 25th Infantry Division, Fort Richardson, Alaska; died April 8 in Diwaniyah, Iraq, of wounds suffered with his unit came in contact with enemy forces using indirect fire.
* * * * *
Mass. soldier killed by explosive in Iraq
The Associated Press
NORFOLK, Mass. — Army Sgt. Adam Kennedy, a rock climbing enthusiast and Norwich University graduate who began his first tour of duty in Iraq last fall, was killed by a blast from an improvised explosive device south of Baghdad, the Defense Department said April 9.
Kennedy, 25, of Norfolk, was killed April 8 when his unit was hit with indirect fire while conducting combat control near Diwaniyah, Iraq, said Army Alaska spokesman Capt. Richard C. Hyde.
Kennedy, a paratrooper, was assigned to the Headquarters and Headquarters Company, 4th Brigade Combat Team of the 25th Infantry Division, based at Fort Richardson, Alaska, and was sent to his first tour in Iraq in October. He joined the Army in August 2004 and was assigned to Fort Richardson in January 2005.
Kennedy's family members did not immediately know any additional details of the circumstances of the April 8 attack, his father, David Kennedy, and mother, Nancy Smyth, said by telephone from the family home in Norfolk.
"His lifelong ambition was to be in the military," his father said. "He really loved the discipline, and the physical conditioning." Kennedy's unit provided security for an Army colonel, clearing hidden explosives and otherwise ensuring safe passage for convoys. The work frequently put Kennedy's unit in danger — a reality that became clear to his family when he returned for a 10-day leave late last year.
"He was obviously subdued, and changed by the danger," his father said.
David Kennedy said his son telephoned him April 5 and told him he would be on special duty requiring him to be out of contact for about a month.
Despite the risks, Kennedy in December made a commitment to remain with the Army for another six years, his father said.
Kennedy, who was single, graduated from Xaverian Brothers High School in Westwood in 2000. He graduated from Norwich University, a private military college in Northfield, Vt., in 2004, majoring in computer science, according to a statement from the university.
At Norwich, he spent time away from his studies rock-climbing in the Green Mountains, and participated in a cold-weather rescue team, his parents said.
Although he had little background as a runner, he last year finished a marathon during a break from military training in Alaska.
"He ran a respectable time his first time out," his father said.
Arrangements for a funeral in Norfolk were pending.
* * * * *
Norwich University remembers two former students who fell in Iraq
By Wilson Ring
The Associated Press
NORTHFIELD, Vt. — Norwich University paused May 3 to remember two former students who were killed in Iraq within two days of each other last month.
In separate memorial services, Army Capt. Anthony Palermo and Sgt. Adam Kennedy were held up as the latest in a long line of Norwich heroes who gave their lives to their country.
"We don't forget our heroes," Norwich President Richard Schneider said during Palermo's service. "Anthony was a hero."
Kennedy's father, David Kennedy, of Norfolk, Mass., said his son faced mortal danger every day he was in Iraq.
"To go and do his duty in the face of this danger took a courage I am incapable of," David Kennedy said. "Was he afraid? Hell yes, yet his honor demanded he continue his mission."
Norwich, founded in 1819, is the nation's oldest private military college. The school remembers its graduates and former students who give their lives for their country. Every name is noted somewhere in the college chapel, Schneider said.
In addition to the daytime memorials, Norwich's Corps of Cadets was due to assemble the night of May 3 for a schoolwide remembrance ritual called "Echo Taps."
Palermo and Kennedy were the fourth and fifth former Norwich students to die in Iraq. A sixth former student died in a training accident in Texas while preparing to go to Iraq.
Palermo, who attended Norwich from 1998-2002 but graduated elsewhere, was on his second tour in Iraq when he was killed April 6 by a roadside bomb in Baghdad. Kennedy died April 8 when his unit came under attack in Diwaniyah, Iraq.
Palermo, 26, of Brockton, Mass., was revered by the soldiers he commanded, yet he still had a lighter side, said friend Gene Enriquez, of Chicago, a Norwich senior due to graduate next month who attended school with Palermo, but left Norwich to serve in the Army, including a tour in Iraq.
"Tony was the true embodiment of a warrior," said Enriquez.
Palermo had been due to leave Iraq later in April so he could be with his wife for the birth of their first child. That child, a son named Marcus Anthony, was born April 21, Enriquez said after the first service.
Some of the upperclassmen at Norwich remember Kennedy from when they first arrived. He helped prepare many of the young students for life as a member of Norwich's Corps of Cadets. Many of them attended Kennedy's funeral service in Massachusetts.
"Adam lives on in the hearts of those who loved him," Schneider said.
David Kennedy said his son lived with a code of honor.
"Adam had a personal code of honor that I still do not understand. He would disclose information about himself when it was clearly not in his best interest because his sense of honor required him to do so," Kennedy said. "It was this exquisite sense that enabled him to fully live up to the [Norwich] motto 'I will try.' "

* * * * *
Mass. school to be named for fallen soldier

The Associated Press

NORFOLK, Mass. — A new elementary school in Norfolk will be named in part for a town native and Norwich University alumnus who was killed in Iraq.

U.S. Army Sgt. Adam Kennedy was killed by an improvised explosive device in April 2007 at age 25.

On Saturday, Kennedy's family and five Norwich students who belong to the Mountain and Cold Weather Company, as Kennedy did, will honor him at the dedication of the Freeman-Kennedy School.

The Norwich students will also perform a flag detail during the dedication.

The new school is replacing Kennedy's alma mater.

Kennedy graduated from Norwich in 2004 with a computer science degree.