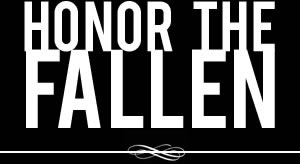 Honoring those who fought and died in Operation Enduring Freedom, Operation Iraqi Freedom and Operation New Dawn
Search Our Database
Army Sgt. Alessandro L. Plutino
Died August 8, 2011 Serving During Operation Enduring Freedom
---
28, of Pitman, N.J.; assigned to 1st Battalion, 75th Ranger Regiment, Hunter Army Airfield, Ga.; died Aug. 8 in Zurmat district, Paktya province, Afghanistan, of wounds suffered when insurgents attacked his unit using small arms fire.
---
Family, hometown mourn death of Ranger
By CAROL COMEGNO
(Cherry Hill, N.J.) Courier-Post Staff
PITMAN, N.J. -- Family members of Sgt. Alesandro "Sandrino" Plutino took the longest ride of their lives Tuesday when they drove to and from Dover Air Force Base in Delaware.
They traveled there to meet their Army ranger in the plane flying his body back to the U.S. He was killed last weekend by enemy gunfire in Aghanistan during his sixth tour of duty in a war zone last weekend.
He died two weeks before he was due to come home and just hours after calling his mother in Pitman on Sunday night to say he was not among the 30 American soldiers who died there in the crash of a helicopter shot down by the Taliban.
The group rode through rainstorms to greet the plane, which arrived after 6 p.m. at Dover.
"We're going there to watch him come home," his mother, Dianne Hammond said as they were preparing to leave early Tuesday afterroon.
"We know we won't be able to see him yet or take him back because he has to go through the military process at the mortuary there first."
She said 16 family members and close friends went with her, her husband, Sandrino Plutino, daughter Brenna, and Sgt. Plutino's fiancee, Natalie Layton of Glassboro. The husband spent part of the morning on the phone with relatives in his birthplace in Italy but his mother was visiting the family in Pitman.
"It's very surreal this whole thing," the sergeant's mother said after looking at the son's photos and sharing them with the media at her home Tuesday morning.
"He knew where he was coming from (in life) and what I wanted was not going to make a difference. Even though he should have been out in March, he wanted to be part of another special mission and said, 'Ma, I have to do it.' He left March 7," she recalled. "He was doing a job he loved and what he wanted to do all his life, what he believed was right."
She said she still did not have details about how he died. "I knew he was a team leader in special operations. He could not talk about any of his missions," she said.
She said uniformed Army soldiers unexpectedly knocked on her door about 5:45 a.m. Monday to inform her of her son's death sometime overnight between Sunday and Monday.
Until the Army gives clearance for the parents to return their son to Pitman, she said the family has to delay funeral arrangements with the Kelley Funeral Home on Pitman Avenue. The Department of Defense had not confirmed his death or its details by Tuesday night because of a required time delay after notification of the family, said Lt. Col. Laurel Devine, a Department of the Army spokeswoman at the Pentagon.
Meanwhile, this smaller town of 9,000 is trying to cope with the loss of its second soldier and the 40th resident to die in battle since World War I.
"Like a lot of people in Pitman, I am upset," said Mayor Michael Batten, who knows the Plutino family and who coached him in wrestling.
"This has happened to us twice in the past five years and has a huge impact," he added, referring to the 2005 death of
Marine Cpl. Sean Kelly
in a helicopter crash in Iraq."
He said war becomes "very personal when you lose boys" in a small like this this. He likened it to losing a family member in a town where everybody either knows everybody else or knows of them.
"Everything about him was high caliber. He was among America's best as a ranger," he said.
Plutino joined the Army in 2005 after graduating from Wilkes University in Pennsylvania.
On Tuesday afternoon Elaine Venuto and her husband of Mullica Hill arrived at the empty bungalow home next door to the Plutino home on Oakcrest Avenue with a flag on a pole that she lifted into a flag holder alongside the front door.
It was the home where Renee Bennett, her mother and the after-school sitter for the sergeant and his sister for all their school years, lived until she died May 5 at age 89.
"We came back to do this because Sandrino was patriotic and died for our country. It was something we just had to do," she said.
"My mother loved him. He always came and kissed her when he was home from tours," she said.
She described him as a wonderful, smart, compassionate and patriotic person.
"Sandrino and his sister gave me a memento to put in her casket after she died," she recalled. "Now, maybe she can take care of him in heaven."
At the two-story Plutino home, a dozen small flags surrounded the front garden and decorated the house itself while both the U.S. flag and the black and yellow Ranger flag hung limply at half staff for lack of wind.
Flags began popping up at homes in town in his memory. Some hung at half- mast like the one at Ballard Park downtown on South Broadway. A stone there is etched with the name of another war casualty in the sergeant's family M his grandfather, Robert Hammond, who was killed on Sept. 13, 1944, in World War II.
A few doors away from the Plutino home on Oakcrest at Pitman Memorial Post 6469, Veterans of Foreign Wars, an American flag hung vertically from the peak of the roof with black bunting draped from both of the flag's top corners.
Post commander Ed Campbell said his town has paid "a heavy toll" in war.
He was on his sixth tour and God bless him, he was a warrior and without them we would be in trouble," he said, "but we're putting the elite of the elite of the elite over there and they are pulling more than their share.
He said his opinion is, "Let them come home."
The Russian and the British went there and had to go home. We cannot impose our culture on the whole world. Enough is enough," he said.
Alice Polocz, owner of Bob's Hobby Shop at Pitman Avenue and Broadway, did not know the sergeant but in mid-sentence she had to stop to try to control her grief in speaking about his loss.
"It hits hard when it hits home," said Polocz, who was mayor when Kelly was killed and helped organize a parade in his honor. "It always surprises me when I visit Memorial Park and see the number killed from a small town like this."
She said she believes it is time to start spending more effort and money on our country's needs.
"We're constantly sending men into battle, but we can't do it all and this been going on too long," she lamented.
The mayor visited the Plutino home Tuesday with state Sen. Madden, D- Gloucester.
He said the parents were very composed until he was ready to leave.
"Then we were all in tears," he said.