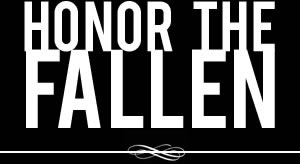 Honoring those who fought and died in Operation Enduring Freedom, Operation Iraqi Freedom and Operation New Dawn
Search Our Database
Army Sgt. Alexander H. Fuller
Died January 25, 2007 Serving During Operation Iraqi Freedom
---
21, of Centerville, Mass.; assigned to 3rd Squadron, 61st Cavalry Regiment, 2nd Brigade Combat Team, 2nd Infantry Division, Fort Carson, Colo.; died Jan 25 of wounds sustained when an improvised explosive device detonated near his vehicle during combat operations in Baghdad. Also killed was Army Pfc. Michael C. Balsley.
* * * * *
IED kills Fort Carson soldier in Baghdad
The Associated Press
BARNSTABLE, Mass. — An Army sergeant assigned to Fort Carson, Colo., was killed Jan. 25 when the Humvee he was riding in struck an improvised bomb in Baghdad, the Defense Department said Jan. 29.
Sgt. Alexander Fuller, 21, of Centerville, Mass., died two days after he called his wife, Anastacia Fuller, to tell her how beautiful she looked while she was pregnant. His daughter, whom he planned to call Alicia, is due in April.
"He was fearless," Anastacia Fuller, 19, said. He recently turned down a desk job to remain in the field, she said.
"He said, 'I appreciate it, but I've trained these men and I can't leave them,' " she said.
The military said the bomb also killed Pfc. Michael C. Balsley, 23, of Hayward, Calif. Balsley's family had announced his death earlier.
Both were assigned to Fort Carson's 3rd Squadron, 61st Cavalry Regiment, 2nd Brigade Combat Team, 2nd Infantry Division.
The deaths bring to 186 the number of Fort Carson soldiers who have died in Iraq as of Jan. 25.
Alexander Fuller was born in New Bedford and raised in Centerville. He had two brothers, Sean, 33, and Christopher, 22, and a 25-year-old sister, Katie. He was predeceased by his father; his mother lives in Lake Worth, Fla.
Fuller dropped out of high school and worked at a car dealership owned by the family of his wife, whom he met at a Hyannis dance when she was 13 and he was 15. A skilled boxer, he also played football briefly in high school.
Fuller worked at a grocery store before earning his GED and enlisting in the Army in June 2004. He was married Oct. 16, 2004, between boot camp and his first deployment to South Korea.
"He was just the toughest, most fearless kid," said Zach Hallett, 24, of Osterville. Fuller once lived with Hallett's family. "He wasn't afraid of anything."
Fuller also enjoyed writing and recording rap music.
Family members said they were told he was sitting in the Humvee's passenger seat leading a convoy when the bomb exploded.