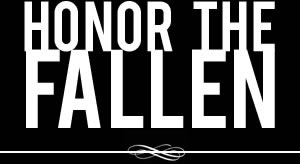 Honoring those who fought and died in Operation Enduring Freedom, Operation Iraqi Freedom and Operation New Dawn
Search Our Database
Army Staff Sgt. Allen R. McKenna Jr.
Died February 21, 2012 Serving During Operation Enduring Freedom
---
28, of Noble, Okla.; assigned to 1st Squadron, 10th Cavalry Regiment, 2nd Brigade Combat Team, 4th Infantry Division, Fort Carson, Colo.; died Feb. 21 in Kandahar province, Afghanistan, of unspecified causes.


---

Fallen Oklahoma soldier was an avid outdoorsman

The Associated Press

OKLAHOMA CITY (AP) - A solider from Oklahoma who died in Afghanistan loved his family, the outdoors and military life, his mother said.

Staff Sgt. Allen R. McKenna Jr., 28, died Tuesday in Kandahar province, the Department of Defense announced, but officials didn't specify how McKenna died. He was assigned to the 2nd Brigade Combat Team, part of the 4th Infantry Division out of Fort Carson, Colo.

McKenna's mother, Connie Mitchell, said her son was an avid outdoorsman and very adventurous as a child.

"If he fished or hunted any kind of animal, he cooked it himself on a campsite. If he was your friend, it was a friend for life," Mitchell told The Oklahoman.

McKenna graduated from Noble High School, where he met his wife, Lindsey. They have three children, the youngest of whom, Waylon, was born about two months ago.

"He was able to come here in December when Waylon was born, so he was here for the birth," Mitchell said. "He was a wonderful father, a wonderful provider and husband."

Mitchell and his wife lived in Alaska for several years before moving back to Oklahoma recently.

"When he offered to get her a ring, she wanted a gun first," Mitchell said. "So she got an engagement gun. She got the ring later."

The military was a natural choice for McKenna, and he took college courses to advance his military career, his mother said.

"He had his clothes ironed by 5 a.m. That boy loved it," she said. "He just always had a love for the military, the discipline and the way they hold their head high."

Mitchell said she looked forward to getting calls from her son while he was in Afghanistan.

"I learned very quick when a phone call came in at 3 a.m. to jump up and answer it," Mitchell said. "He would call and play his guitar and sing me a song he had written."

Funeral arrangements haven't been set, Mitchell said.