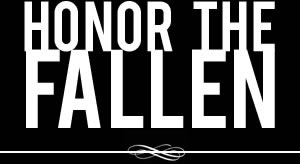 Honoring those who fought and died in Operation Enduring Freedom, Operation Iraqi Freedom and Operation New Dawn
Search Our Database
Army Sgt. Andrew J. Creighton
Died July 4, 2010 Serving During Operation Enduring Freedom
---
23, of Laurel, Del.; assigned to the 3rd Battalion, 1st Special Forces Group (Airborne), Joint Base Lewis-McChord, Wash.; died July 4 in Oruzgan province, Afghanistan, of injuries sustained on July 1 while conducting combat operations in Oruzgan province.
---
Special Forces soldier 'loved to learn'
The Associated Press
Sgt. Andrew "A.J." Creighton wanted to attend the West Point military academy, and even had then-Sen. and current Vice President Joe Biden as a sponsor.
He didn't let that stop him. He wound up enlisting in the Army in 2004 to become a Special Forces translator and interrogator. For two years, Creighton studied Arabic and even was invited to re-apply to West Point, said his father, Timothy Creighton. But the soldier already was set on the path he'd chosen and declined.
Father and son often chatted on Facebook, when A.J. would assure his dad of his mission.
"He reassured me that we were doing good things over there and that we were there for the right reasons," he said. "I took comfort in that."
Creighton, 23, of Laurel, Del., died July 4 in Oruzgan province, Afghanistan. He was pulled under the current while trying to cross a river and apparently drowned, his father said. He graduated from Sussex Technical High School in 2003 and was assigned to Joint Base Lewis-McChord.
A.J. Creighton hadn't always been a very social person, but his interest in music made him more outgoing, Timothy Creighton said.
"He loved to learn," Timothy Creighton said. "He was always on the computer, and sometimes when he was younger that would set him apart from his peers."