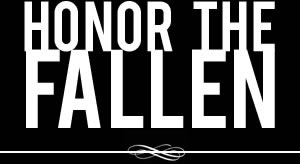 Honoring those who fought and died in Operation Enduring Freedom, Operation Iraqi Freedom and Operation New Dawn
Search Our Database
Army Sgt. Andrew P. Wallace
Died September 26, 2005 Serving During Operation Iraqi Freedom
---
25, of Oshkosh, Wis.; assigned to the 2nd Battalion, 127th Infantry Regiment, 32nd Infantry Brigade, Wisconsin Army National Guard, Fond du Lac, Wis.; killed Sept. 26 when an improvised explosive device detonated near his Humvee and his convoy was attacked by small-arms fire during operations in Shaibah, Iraq.
* * * * *
Standing-room-only crowd turns out for soldier's funeral
Associated Press
RIPON, Wis. — A standing-room only-crowd estimated at 1,000 attended the funeral at Grace Evangelical Lutheran Church for a 25-year-old soldier killed last week in Iraq.
"We all love him and we will miss him, but his spirit will always live on," Mary Zentner, a secretary at Emmeline Cook Elementary School in Oshkosh, said Thursday of Sgt. Andrew Wallace, of the 2nd Battalion, 127th Infantry Regiment, 32nd Infantry Brigade, Wisconsin Army National Guard, who taught physical education at that school and Oshkosh North High School before being deployed.
"He was a man for all seasons. He was a great teacher, a great colleague and a great friend."
Wallace, 25, of Oshkosh, a member of the 2nd Battalion, 127th Infantry, was killed Sept. 26 by a roadside bomb in Iraq while he was a passenger in a Humvee, which helped escort a convoy of supply trucks in Iraq.
Spc. Michael Wendling, 20, of Mayville, the driver of the Humvee, was also killed and his funeral was held Wednesday in rural Mayville.
Capt. Kevin Agen, rear detachment commander of Wallace's battalion, said Wallace had assured him that joining the National Guard was the right choice.
"Andrew convinced me that he so loved the people in his life that he would serve and protect them," Agen said.
Phil Marshall, principal at Cook, said Wallace believed in teaching his students what they needed to be successful and also helped them in other ways. He said Wallace coordinated a jump rope for heart campaign, which raised more than $6,100 last spring for the American Heart Association.
"Our school is forever changed because we were blessed to have Andrew on our staff," Marshall said.
Following the funeral, Wallace was buried with full military honors at Woodlawn Cemetery in Ripon.